New York Giants



2005 ATL Season Review

by "Rico" Tanner
Sports Reporter
New York Daily News



Going into spring traing the Giants Front Office was pleased with the team they had assembled for the up coming season.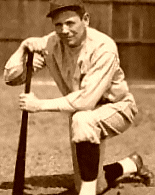 They were looking for the big bats of Stan "

The Man

" Musial, Harry Heilmann, Willie Stargell, & Harmon Killebrew to power the offensive attack and, for the most part, they didn't disappoint anyone. They had a combined average of .257 BA, 32 HR, 100 RBI, 85 Runs. The batting average was lower than anticipated but, considering the highest average among the starters was catcher Bill Dickey's .288 and the team average was .253, the .257 BA wasn't all that bad. Big Willie Stargell keyed the power attack by leading the team in homeruns (44) and RBI's (126) while winning the Legends League Homerun Crown with his 44 dingers. Stan "

The Man

" Musial was solid all season (.283 BA, 31 HR's, 115 RBI's, 100 R's) while leading the team in doubles (37) and triples (11). He also committed just 2 errors and was selected for the All Star Team. Harmon Killebrew had productive stats with 35 HR's and 89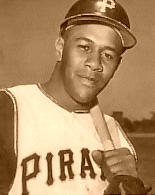 RBI's. He was also second on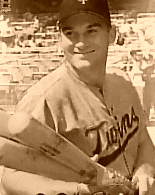 the team in walks with 80. Harry Heilmann's stats were a little below what was expected (17 HR's, 69 RBI's, 71, R's) but, his 34 doubles was second on the teams and his .282 BA was third among the starters. Bill Dickey, while leading the starters in batting average, also produced 22 HR's, 51 RBI's, 61 Runs, and made just 3 errors in only 112 games and was selected for the All Star Team. George Scales had a nice year batting in the 2 hole. He had a .276 BA, 23 HR's, 76 RBI's, 104 R's, lead the team in walks with 81 and was second in SB's with 10. Ozzie Smith, though he didn't have a high BA (.252) or OBP (.337) as the lead off hitter, he did score 96 runs, had 75 walks, and only 35 strikeouts while leading the team in SB's with 17. Dale Murphy, a mid season acquistion via trade, put up some nice stats in only 64 games. Though he only batted .234, he had 14 HR's, 51 RBI's,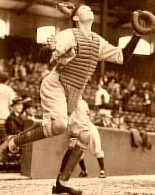 34 R's, 32 BB's in only 214 at bats. Projected over a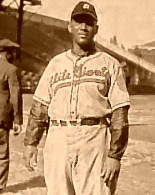 full season that would be around 30 HR's and 100 RBI's. Stan Hack and Lefty O'Doul both batted over .400 coming of the bench in important pinch hitting roles and came through time after time.

As for the pitching, Hal Hewhouser, Red Ruffing, Amos Rusie, Rube Waddell, & Hoyt Wilhelm were expected to anchor the staff which at times look brilliant but, overall, didn't perform as expected. The young hurler, Hal Newhouser, was the ace of the staff as he posted a 14-4 record & 3.75 ERA. He did lead the team with 107 walks but, also lead in strikeouts with 185. His 14 wins tied him for the team lead with Red Ruffing and he was second in games started (37) & scond in innings pitched (225.1). Red Ruffing was a solid starter even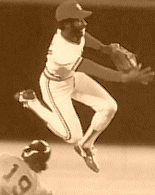 though he had a high ERA (4.78). He was 14-9 and lead the team in games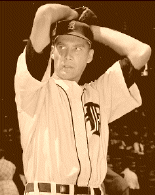 started (40), innings pitched (226), and was second in strikeouts with 118 but, was also second in walks with (84) and served up a team high 27 HR's. Amos Rusie was 9-10 with a 3.99 ERA in 28 starts. He was fourth on the team in strikeouts with 104 in just 162.1 innings pitched. The young Rube Waddell was the biggest disappointment. He was expected to be one of the top pitchers on the staff but, the expectations turned out to be to high as the kid couldn't handle the pressure and was sent to the bullpen in mid season. He had a record of 7-11 with a 5.86 ERA. He was third on the team in strikeouts (110) and walks (70) in just 155 innings pitched. The ageless one, Hoyt Willhelm, was a workhorse in the closer role. Even though his ERA was 4.40, he had a record of 8-7, 35 Saves, 118.2 innings pitched in 79 games. He also had 78 strikeouts and only 30 walks. Sparky Lyle was a solid setup man all year. He was 6-7 with a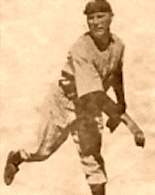 3.42 ERA, 2 SV's,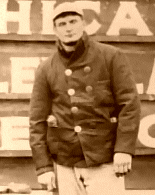 71 innings pitched in 57 games. Spud Chandler did a nice job as a reliever and starter. His ERA was 5.43 but, he was 7-6 in 132.2 innings pitched. He started 18 games and was in 54. Andy Cooper and Hippo Vaughn pitched better in relief than their ERA's show. Overall, the 4.67 Team ERA was higher than the Front Office would like.

With that said, the Front Office credits Manager George Southerland, who took over the helm after Spring Training, with getting this group of guys to believe in each other and to play as a team. It showed down the stretch as the Giants had to win there last 5 games (4 against the division rival New York Mets) to force a one game playoff against those same Mets to win the wildcard. The Giants came through and did the almost impossible by sweeping the Mets and then beating then in the one game playoff to to win the wildcard.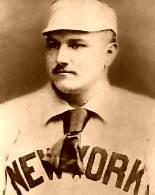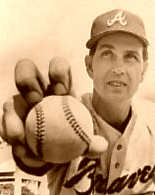 Now that they were in the playoffs they had to face the powerful Cincinnati Reds. The Reds proved to be to much for the Giants as Jimmy Foxx almost single handedly done them in. The games were close but, Manager George Southerland said "

the Giants were lucky to win the one game they did to avoid getting swept. That Foxx is some slugger.

"

The Front Office belives the Giants have a team that can stil contend and that they can improve their 84-71 record. With youngsters like Johnny Bench and Fernando Valenzuela, they're hoping to be contenders for a while. After last seasons late run, I wouldn't bet against them.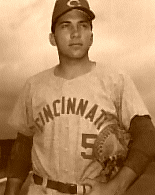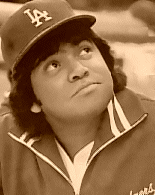 Awards Won by Giants Players
Bill Dickey
All-Star, Gold Glove, Best Nine


Stan Musial
All-Star, Silver Slugger


Hoyt Wilhelm
June Pitcher of the Month


George Scales
Best Nine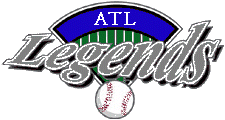 Team Batting -- 2005 New York Giants                              


S Name               P    AVG   OBP   SPC    G   AB    H  2B  3B  HR    R  RBI   BB    K HBP  IW  SB  CS 
  Blackwell          sp  .500  .500 2.000    5    2    1   0   0   1    1    1    0    0   0   0   0   0 
  Hack*              3b  .421  .450  .421   17   19    8   0   0   0    3    1    1    1   0   0   0   0 
  O'Doul*            lf  .406  .459  .719   27   32   13   1   0   3    8    9    4    3   0   0   0   0 
  Vaughn,H#          sp  .400  .400  .400   41    5    2   0   0   0    1    0    0    1   0   0   0   0 
  Held               ss  .333  .500 1.333    4    3    1   0   0   1    1    1    1    1   0   0   0   0 
n Roush*             cf  .301  .364  .467   72  289   87   4  10   8   51   34   26   34   4   0  11   7 
  Dickey*            c   .288  .342  .519  112  403  116  15   6  22   61   51   31   50   3   4   1   0 
  Musial*            lf  .283  .364  .534  153  607  172  37  11  31  100  115   75   72   4   5   4   2 
  Heilmann           rf  .282  .353  .447  155  564  159  34   4  17   71   69   63   91   1   1   4   1 
  Waner,L*           cf  .277  .310  .415   62   65   18   0   0   3    8   12    4    3   0   0   0   1 
  Scales             2b  .276  .376  .467  134  508  140  20   4  23  104   73   81   66   3   0  10   5 
  Wright,WB#         cf  .272  .319  .544   99  125   34   3   5   7   31   25    9   25   0   0   5   1 
  Hunt               2b  .260  .351  .300   26   50   13   2   0   0    6    0    5    9   2   0   0   0 
  Marcelle           3b  .255  .321  .412   65   51   13   5   0   1    8    9    5    6   0   0   0   0 
  Smith,O#           ss  .252  .337  .352  145  568  143  21   6   8   96   49   75   35   0   1  17  11 
  Pesky*             ss  .252  .310  .329   61  155   39   3   0   3   14   17   12   15   1   0   2   0 
  Buckner*           1b  .250  .265  .396   63   48   12   2   1   1    6    4    1    2   0   0   0   0 
  Chandler           sp  .250  .289  .306   51   36    9   0   1   0    3    3    0   12   2   0   0   0 
  Stargell*          lf  .234  .290  .507  152  590  138  25   2  44   90  126   48  137   3   2   0   1 
  Murphy             cf  .234  .332  .491   64  214   50   5   4  14   34   51   32   47   1   2   1   4 
  Killebrew          1b  .227  .332  .469  141  488  111   3   5  35   78   89   80  106   0   1   0   0 
  Ruffing            sp  .190  .202  .329   40   79   15   2   0   3    7   15    2   23   0   0   0   0 
n Parrish,Lan        c   .167  .254  .333   27   60   10   1   0   3    7    8    7   18   0   0   0   0 
  Rusie              sp  .153  .194  .271   28   59    9   2   1   1    5    4    3   18   0   0   1   0 
  Newhouser*         sp  .150  .171  .213   38   80   12   0   1   1    3    5    2   18   0   0   0   2 
  Wilhelm            cl  .125  .125  .125   79   16    2   0   0   0    0    1    0    6   0   0   0   0 
  Bench              c   .124  .173  .227   30   97   12   2   1   2   11    9    6   21   0   0   0   0 
  Nichols#           sp  .111  .190  .278   69   18    2   0   0   1    3    4    2    2   0   0   0   0 
  Lollar             c   .097  .176  .097   11   31    3   0   0   0    0    2    2    3   1   1   0   0 
  Waddell            sp  .082  .080  .163   45   49    4   1   0   1    3    5    0    9   0   0   0   0 
  Cooper,A           sp  .056  .056  .111   45   18    1   1   0   0    2    1    0   11   0   0   0   0 
  Gordon,T           cl  .000  .000  .000    5    0    0   0   0   0    0    0    0    0   0   0   0   0 
  Locker#            mr  .000  .000  .000    9    0    0   0   0   0    0    0    0    0   0   0   0   0 
  Lyle*              cl  .000  .000  .000   57    5    0   0   0   0    0    0    0    1   0   0   0   0 
  Thomson            cf  .000  .250  .000    5    3    0   0   0   0    0    0    0    0   1   0   0   0 
  Valenzuela*        sp  .000  .000  .000    2    2    0   0   0   0    0    0    0    1   0   0   0   0 
  Makihara           sp  .000  .000  .000    2    2    0   0   0   0    0    0    0    0   0   0   0   0 
  Total                  .253  .326  .443  155 5341 1349 189  62 234  816  793  577  847  26  17  56  35 


                             Team Pitching -- 2005 New York Giants                              


S Name               P     ERA   W   L   S   G  GS  CG SHO     INN    H    R   ER   BB    K  HR GDP    BF 
  Gordon,T           cl   0.00   0   0   0   5   0   0   0     4.1    2    0    0    3    3   0   0    18 
  Locker             mr   1.23   1   1   1   9   0   0   0     7.1    5    1    1    2    2   0   1    26 
d Blackwell          sp   2.63   1   1   0   5   1   0   0    13.2   11    4    4    4    9   1   0    56 
  Makihara           sp   3.12   0   2   0   2   2   0   0     8.2   12    8    3    3    5   0   1    42 
  Lyle*              cl   3.42   6   7   2  57   0   0   0    71.0   64   30   27   30   52   6   5   300 
  Newhouser*         sp   3.75  14   4   0  38  37   5   0   225.1  202  108   94  107  185  15  12   972 
  Rusie              sp   3.99   9  10   0  28  28   3   1   162.1  150   83   72   68  104  20   8   703 
  Wilhelm            cl   4.40   8   7  35  79   0   0   0   118.2  107   61   58   30   78  16   5   495 
  Nichols            sp   4.69   9   8   0  69   4   1   0   109.1  121   63   57   32   53  15   6   479 
  Ruffing            sp   4.78  14   9   0  40  40   6   0   226.0  246  129  120   84  118  27  24   983 
  Chandler           sp   5.43   7   6   0  51  18   0   0   132.2  157   87   80   44   73  22   4   598 
  Cooper,A*          sp   5.46   3   2   1  44   2   0   0    94.0  100   60   57   41   54  11  10   406 
  Waddell*           sp   5.86   7  11   0  45  21   2   1   155.0  166  103  101   70  110  22  10   685 
  Vaughn,H*          sp   6.39   5   2   3  41   0   0   0    56.1   57   43   40   37   32  10   6   255 
  Valenzuela*        sp  10.29   0   1   0   2   2   0   0     7.0   10    9    8    4    5   1   0    35 
  Total                   4.67  84  71  42 155 155  17   3  1391.2 1410  789  722  559  883 166  92  6053 



n=non-roster at end of year
---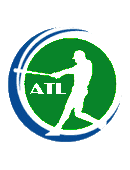 ---

---
Copyright 2005 DMBATL © All Rights Reserved
Copyright 2005 John Mortimer © All Rights Reserved
Copyright 2005 Edward Mortimer © All Rights Reserved