New York Mets



2005 ATL Season Review

by "Apple Jack" La Guardia
Sports Reporter
New York Metro News




The Mets season can only be called

disappointing

.

After new management took over the team it was involved in a tight wild card race. They had given up more runs than they scored. The pitching was terrible. Changes had to be made.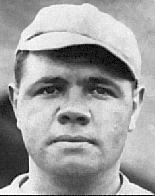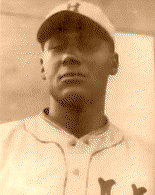 The season became a revolving door with new players arriving every week. The changes seemed to work as the Mets opened up a 4 game lead for the wildcard with 4 games to play. Then the Mets lost all their remaining games including a one-game playoff to the New York Giants.

As for the season stats since hardly anyone played a whole season so they are not very impressive. Babe Ruth led the club with 30 homers, 76 RBI & 95 Runs. Newcomer Spot poles hit .346 to lead the club.

In pitching, newcomer William Bell led with 7 wins & a 3.39 ERA.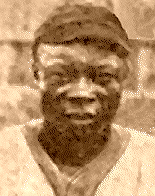 What is in store for the 2006 ATL Mets? The only sure thing is more changes.




P.S. We will be back next year . . .







Awards Won by Mets Players





Babe Ruth
All-Star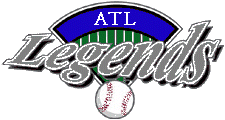 Team Batting -- 2005 New York Mets                               


S Name               P    AVG   OBP   SPC    G   AB    H  2B  3B  HR    R  RBI   BB    K HBP  IW  SB  CS 
n Kato*              1b  .500  .500  .500    2    2    1   0   0   0    0    0    0    1   0   0   0   0 
  Reuschel           sp  .400  .400  .400    7   10    4   0   0   0    1    0    0    2   0   0   0   0 
n Rector             sp  .375  .375  .500    4    8    3   1   0   0    1    1    0    1   0   0   0   0 
n Sandberg           2b  .360  .407  .360    8   25    9   0   0   0    4    2    2    8   0   0   1   0 
  Pendleton#         3b  .357  .357  .571    7   14    5   0   0   1    2    5    0    0   0   0   0   0 
  Poles#             cf  .346  .402  .463   52  205   71  11   5   1   40   24   16   19   3   0  24  17 
  Taylor,B*          1b  .344  .392  .508   55  195   67  11   3   5   32   33   18   19   0   0  15   8 
  Bell,W             sp  .333  .333  .410   14   39   13   0   0   1    3    5    0    9   0   0   1   0 
  Trucks             sp  .333  .333  .778   25    9    3   1   0   1    1    4    0    3   0   0   0   0 
  Dihigo             2b  .331  .398  .508   48  181   60  11   3   5   28   34   22   20   0   1  11   1 
n Burkett,Je*        lf  .307  .395  .402   34  127   39   6   0   2   25   12   19   18   0   0   6   5 
n Oshita*            of  .300  .273  .400   10   10    3   1   0   0    0    3    0    0   0   0   0   0 
  Ruth*              rf  .294  .445  .635  107  364  107  20   7  30   95   76  101   79   2  10   3   0 
n Mantle#            cf  .291  .421  .465   50  172   50   5   5   5   26   34   40   43   1   0   1   0 
n Gardner,J*         rf  .287  .389  .360   36  150   43   2   3   1   23    8   25   14   0   0  20   7 
n Williams,Be#       cf  .286  .333  .500   15   14    4   0   0   1    1    1    1    2   0   0   0   0 
n Perry,A#           1b  .285  .328  .424   42  165   47   9   1   4   21   32   10   13   1   0   7   6 
  Santop*            c   .283  .342  .456  124  399  113  12   6  15   54   69   38   43   1   5   1   0 
n Williams,T*        lf  .283  .412  .509   15   53   15   3   0   3   12   14   13    8   0   3   0   0 
  Burns,GJ           lf  .280  .366  .398   94  118   33   7   2   1   16   14   15   18   1   2   5   4 
  Garcia,S           ss  .279  .338  .374   52  190   53   7   1   3   21   26   17   25   1   4   7   7 
n Fujimura           3b  .276  .320  .476   48  185   51  12   2   7   30   27   11   24   1   1   0   0 
  Dandridge          3b  .275  .370  .390   78  287   79  11   5   4   48   26   43   49   1   1  29  13 
  Roush*             cf  .274  .314  .436   49  179   49   5   6   4   23   26   12   18   0   0   2   4 
n Pierce*            sp  .273  .273  .273   14   11    3   0   0   0    1    3    0    1   0   0   0   0 
n Hodges             1b  .273  .360  .500   30   66   18   3   0   4   11   20    9   13   0   0   0   2 
  Ritchey#           2b  .266  .333  .484   23   64   17   5   0   3    9   13    7   11   0   3   0   2 
n Ruel               c   .264  .350  .340   33   53   14   1   0   1    4    3    7   11   0   0   0   0 
n Vaughan,A*         ss  .261  .352  .403   77  253   66  12   3   6   48   30   34   33   3   0   5   2 
  Felsch             cf  .259  .282  .556   21   81   21   4   1   6   11   20    3   11   0   0   1   0 
n Charleston*        cf  .258  .320  .471   36  155   40   9   0   8   27   33   15   26   0   1   5   2 
n Rolen              3b  .257  .368  .405   25   74   19   0   1   3   14   10   11   13   2   0   2   0 
  Steinbach          c   .252  .289  .468   44  139   35  11   2   5   22   22    7   18   1   1   0   0 
  Konetchy           1b  .250  .338  .350   20   60   15   3   0   1   13    6    8   12   0   0   3   1 
n Hiramatsu          sp  .250  .250 1.000    5    4    1   0   0   1    1    1    0    0   0   0   0   0 
  Barrett*           cf  .245  .305  .453   22   53   13   2   0   3    9   10    5    5   0   0   0   1 
n Blair              cf  .231  .231  .308    6   13    3   1   0   0    1    3    0    1   0   0   0   0 
n Doyle*             2b  .227  .280  .333   42  150   34   8   1   2   15   20   11   19   1   2   5   4 
n DeMoss             2b  .226  .309  .250   26   84   19   0   1   0    8    7    9    9   1   0  10   2 
n Thome*             1b  .220  .352  .463   75  205   45   8   0  14   39   39   41   50   1   1   1   0 
n Dahlen             ss  .217  .298  .337   56   92   20   2   0   3   11   15   11   18   0   0   3   2 
n Doerr              2b  .207  .283  .451   48   82   17   2   3   4   13   13    8   14   1   1   0   0 
n Youngs*            rf  .206  .288  .349   19   63   13   2   2   1    6    6    8    9   0   0   1   0 
n Burks              cf  .203  .267  .333   30   69   14   3   0   2    9    5    5   10   1   0   1   1 
n Yamada*            sp  .200  .200  .200   27   15    3   0   0   0    1    1    0    4   0   0   0   0 
  Forsch,K           mr  .200  .200  .200   33    5    1   0   0   0    0    0    0    1   0   0   0   0 
  Banks              ss  .200  .258  .367   22   60   12   1   0   3    9   10    4   12   1   1   0   0 
  Callison*          rf  .193  .239  .386   29   83   16   4   0   4   10   13    5   17   0   0   0   0 
n Shocker            sp  .190  .227  .238    9   21    4   1   0   0    2    2    1    4   0   0   0   0 
n Jackson,T          ss  .189  .244  .216   12   37    7   1   0   0    5    6    3    9   0   0   0   0 
n Uhle               sp  .167  .286  .167    6    6    1   0   0   0    0    0    1    2   0   0   0   0 
n Smoltz             sp  .150  .227  .150    8   20    3   0   0   0    2    0    1    7   1   0   1   0 
  Stovey*            sp  .143  .250  .143   14    7    1   0   0   0    2    0    1    2   0   0   0   0 
n Martinez,D         sp  .130  .130  .130   10   23    3   0   0   0    1    1    0   12   0   0   0   0 
n Maddux             sp  .120  .148  .120   12   25    3   0   0   0    2    1    1    7   0   0   0   0 
  Muñoz              sp  .095  .240  .190   11   21    2   0   1   0    3    0    4    9   0   0   0   0 
  Mendez             sp  .083  .120  .125   11   24    2   1   0   0    2    1    1    7   0   0   0   0 
  Rowe               sp  .077  .119  .103   16   39    3   1   0   0    1    3    2    9   0   0   1   0 
n Kinder             cl  .067  .067  .067   36   15    1   0   0   0    1    1    0    4   0   0   0   0 
  Griffith           sp  .051  .196  .051   18   39    2   0   0   0    1    2    7    6   0   0   0   0 
  Black*             sp  .000  .000  .000   30    0    0   0   0   0    0    0    0    0   0   0   0   0 
  Dempsey            c   .000  .000  .000    3    2    0   0   0   0    0    0    0    1   0   0   0   0 
n Dobson             sp  .000  .000  .000    5    1    0   0   0   0    0    0    0    0   0   0   0   0 
n Face               cl  .000  .000  .000    3    1    0   0   0   0    0    0    0    1   0   0   0   0 
  McDonald           sp  .000  .000  .000    8    1    0   0   0   0    0    0    0    0   0   0   0   0 
  Pfeffer            sp  .000  .000  .000   18   27    0   0   0   0    1    1    0    8   0   0   0   0 
  Rush               sp  .000  .000  .000   28    6    0   0   0   0    0    0    0    4   0   0   0   0 
  Sallee*            sp  .000  .000  .000   24    7    0   0   0   0    1    0    0    3   0   0   0   0 
n Shantz             mr  .000  .000  .000    9    4    0   0   0   0    0    0    0    1   0   0   0   0 
n Tudor*             sp  .000  .125  .000    6    7    0   0   0   0    0    0    1    3   0   0   0   0 
  Arano              sp  .000  .100  .000   12    7    0   0   0   0    1    2    0    2   1   0   0   0 
  Bustamente         ss  .000  .091  .000    6   10    0   0   0   0    1    0    1    2   0   0   0   0 


                              Team Pitching -- 2005 New York Mets                               


S Name               P     ERA   W   L   S   G  GS  CG SHO     INN    H    R   ER   BB    K  HR GDP    BF 
  Arano              sp   1.29   3   1   0  12   0   0   0    35.0   20    7    5   12   12   2   5   133 
n Foster,R           sp   1.38   1   0   0   2   2   0   0    13.0    9    2    2    5    5   0   2    52 
  McDonald           sp   1.42   2   0   2   8   0   0   0     6.1    5    1    1    3    5   1   1    24 
  Winters, N*        sp   1.89   1   1   0  12   0   0   0    19.0   17    7    4    9    7   1   0    80 
  Sallee*            sp   2.90   6   1   1  24   2   0   0    40.1   41   16   13   13   14   3   5   171 
n Maddux             sp   3.27   5   4   0  12  11   4   2    85.1   71   32   31   13   61   8   6   329 
  Bell,W             sp   3.39   7   3   0  14  14   5   2   101.0   77   39   38   29   53   9  10   404 
  Pfeffer            sp   3.42   5   2   0  18  10   3   1    73.2   60   29   28   30   39   3   6   312 
  Forsch,K           mr   3.51   3   3   0  33   1   0   0    51.1   51   24   20    8   19   8   5   214 
n Face               cl   3.60   1   0   1   3   0   0   0     5.0    5    2    2    2    4   0   0    22 
n Smoltz             sp   3.61   3   3   0   8   7   2   1    52.1   43   31   21   15   40   6   4   216 
n Hiramatsu          sp   3.86   1   1   0   5   1   0   0    14.0   12    9    6    4    8   5   1    58 
  Griffith           sp   3.97   5   5   0  18  18   3   0   118.0  115   62   52   39   45  11   2   507 
  Rush               sp   4.01   3   6   4  28   0   0   0    42.2   46   26   19   21   20   6   1   193 
  Black*             sp   4.05   0   5   5  30   0   0   0    33.1   33   15   15   18   16   4   2   147 
n Yamada             sp   4.14   2   0   2  27   1   0   0    54.1   56   28   25   15   26   7   3   232 
  Mendez             sp   4.21   6   2   0  11  11   1   0    72.2   64   36   34   29   57  12   7   304 
n Shantz*            mr   4.22   0   1   0   9   0   0   0    10.2   13    5    5    2    5   0   2    44 
n Rector             sp   4.38   1   2   0   4   4   0   0    24.2   27   14   12   11   10   4   2   112 
  Stovey*            sp   4.55   2   5   1  14   2   1   0    27.2   32   16   14   11   12   4   2   122 
n Kinder             cl   4.59   7   5  11  36   5   1   0    66.2   68   38   34   30   42   9   4   297 
  Trucks             sp   4.63   1   2   0  25   3   0   0    44.2   45   25   23   19   37   8   1   200 
  Rowe               sp   4.74   3   3   0  16  16   0   0   108.1  104   63   57   30   57  16   8   452 
n Shocker            sp   4.94   2   3   0   9   9   2   0    58.1   69   36   32   17   38   5   5   259 
  Muñoz              sp   4.97   5   1   0  11  11   2   0    67.0   70   38   37   27   38   9   6   300 
  Reuschel           sp   5.40   2   1   0   7   5   0   0    25.0   32   22   15    7    9   6   1   116 
n Dobson             sp   5.40   1   0   1   5   0   0   0     6.2    6    4    4    2    5   1   0    27 
n Martinez,D         sp   5.63   3   5   0  10  10   1   0    64.0   75   44   40   33   35   9   8   301 
n Uhle               sp   6.75   0   2   0   6   2   0   0    18.2   23   15   14    7    9   3   1    84 
n Pierce*            sp   7.28   1   2   1  14   5   1   1    38.1   52   31   31   16   31  10   5   176 
n Tudor*             sp   7.56   1   3   0   6   5   0   0    25.0   33   22   21   13   11   6   0   125 




n=non-roster at end of year
---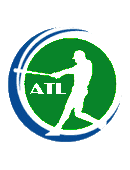 ---

---
Copyright 2005 DMBATL © All Rights Reserved
Copyright 2005 John Mortimer © All Rights Reserved
Copyright 2005 Edward Mortimer © All Rights Reserved