"Japanese ball fans are great sports.
Only trouble with them is that they won't boo the umpires."

-Lefty O'Doul-
---
Bios of Nippon League Ballplayers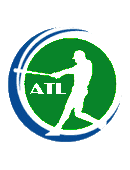 A small attempt to bring a sense of familiarity to the names and stat lines we see in the All Time League. The links below lead to a list of batter and pitchers in alphabetical order. Not all the players in the Nippon All Time Set have a bio yet, but eventually they will. Also, when time permits I hope to gussy it up a bit more with better formatting and a picture for every player. Perhaps even career stats . . . in any case, all of these bios will be updated as I uncover more interesting tidbits about each player.

---
"If pro ball could gain a foothold the Japanese could give us a run for the money."

-Lefty O'Doul-
---