Spring Training Report



Union League

by "Word" Smith
Union League correspondent

Keokuk Gate City Daily
Reporting on spring training games is a lot like kissing your sister. Of course, that sort of thing goes on a lot up in Keokuk, so here we go.

My job around here is to write about the Union League, so we'll limit this screed to them.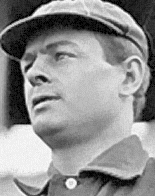 Elmer Flick. Elmer Flick? I had an Elmer Flick once, but the doctor put some cream on it and it got better. Preseason, postseason, regular season, duck season, wabbit season: anybody who slugs .636 is a hitter in my book. In addition to leading in SLG, the Spider rightfielder was second in the league in batting average to Eddie Delahanty. The real story in Cleveland, though, was the pitching staff. Their staff ERA was second only to the mighty Philadelphia hurlers. Although there was no one standout, everybody got the outs when they needed to. Joss (7-1, 3.42), McDowell (4-2, 3.27), and Wood (5-1, 2.89) conspired to bring the Spidermen home in first place. Did you pick Gary Sheffield to lead this circuit in homers? Unless you're Gary Sheffield's mom, I highly doubt it. But there he is, ahead of Mays, Frank Robinson, Hack Wilson, guys like that, and tied with Dick Allen. Alas for Motown fans, not much else went right for their club.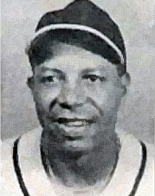 Well, there was one thing we all knew. That was that Terris McDuffie would take the ERA lead. The only thing I don't know is this: who the Sam Hill is Terris McDuffie? Bill James picked him as one of the best-looking players in Negro Leagues history, and he looked pretty damn good on the field this spring. Of course, pitchers' spring records don't mean much (he only had 46.2 innings), so we'll see . . . but with Newark's run support, don't be too surprised to see this guy win a few ballgames in the summer, too.

Babe Adams led all Union pitchers with 84 innings pitched. Which might be a good surprise for Washington faithful, except that maybe somebody else should have pitched once in a while: The Other Babe went 2-5, 3.64 ERA. The Nats rode a four-man rotation hard (only four guys started for them all spring), and for the most part, it worked: Washington had the third best team ERA in the league. Can they hold it together for a long season, though? I picked the Nats to win this division, and they did have the best run differential, but finished six back of the Cleveland juggernaut and behind the somewhat-surprising-themselves White Sox.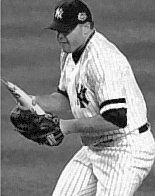 The mere fact that the Yankees lost two games to Seattle probably qualifies here, but probably the biggest shock in the Bronx is Rickey Henderson's spring BA of .172 (for you math majors, that's 33 for 192, most at bats on his club). Rickey still managed to steal fourteen bases (how?), but had more strikeouts than hits. He was in good company, though, with Crosetti, Boyer, and Richardson all hitting below .200 in 100 or more at bats. The New York press has been in an uproar.

Speaking of uproars, can you believe Roger Clemens went 1-5? With an ERA of almost six? He struck out 38, but walked 21 and allowed 13 home runs. Maybe he kept picking up the bat instead of the ball and throwing it to first.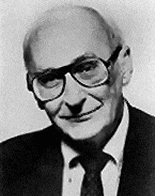 "Why do you even pay attention to spring stats?" My old buddy, Slats Grobnik, sat at the bar nursing a Boilermaker. "You know they don't mean nothing." "Look," I answered, staring down at my Manhattan. "These guys are pros. They're out for the win, whether it's February or July."
"Sure, but look. You just told me, Washington only used four starters. Seattle used seven."
"Seattle stinks."
"Yeah, but Boston used ten. What I mean is, some teams are playin' around with guys, seeing if Joe Blow can start or not, and some other teams are tuning up for the season, and God only knows what some other teams are doing."
"Like the Yanks hitting their pitchers seventh?"
"Yeah. Like I said. Spring don't mean nothing."
I didn't have an answer for that.

See you all when the games count.