Pre-Season Prognostications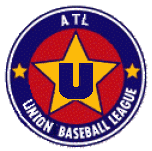 by "Word" Smith
All Time League correspondent to the Keokuk Gate City Daily
Union League, Atlantic Division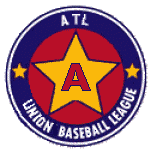 A's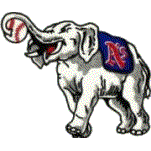 Will the City of Brotherly Love come to love this ragtag collection of sluggers like Boomer Scott and Jim Rice, slashers like Wade Boggs (and will Margo make him chicken in Philly?) and Matty Alou, and more Japanese secondbasemen than there are in heaven? Will the pitching of Bob Gibson (if trade rumors are false), King Carl Hubbell, Randy Johnson, Pedro Martinez, and Mordecai Peter Centennial Brown be enough to overcome the hitting of Pete Runnels and Bert Campaneris? Probably not. This club has the best front-line pitching in the league, but somebody's got to score. Unless a deal for some hitting comes through, the A's will be looking upward at Newark all year.




Beaneaters
Hub City partisans won't like this little screed of mine, but here's a flash: on the mound, quantity ain't the same as quality. Eighteen pitchers! Jeepers, they could have their own scrimmage game before position players report. Unfortunately for the Beanies, only one of those eighteen is Juan Marichal. Among the hitters lurks the Number One Overall Draftee, Babe Ruth. Also, they have three catchers whose names begin with the letter S. I'm grasping, here, folks. Will this team really go north with only one firstbaseman (Eddie Murray) and one thirdbaseman (Akira Ito)? I smell a deal involving some pitchers. Hey, Boston, meet Philly. Philly, meet Boston. Maybe they could co-op, like some of our local high schools . . . .




Eagles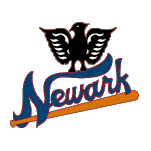 Are you from Joisey? This club is, and sweet merciful Bugs Bunny, they can

HIT

. Ventura and Jones at third . . . Doby, Willie Mays, Indian Bob Johnson, Five O'Clock Lightning in the outfield . . .Joe Cronin and Buck Leonard . . where does it stop? And the pitching is at least OK. I mean, The Candy Man, Satch, Big Looie, Iron Man . . . they've got the best collection of nicknames around, and they can do some pitching too. The class of this division, no doubt. But a couple of key (outfield?) injuries could make this a real horse race.




Yankees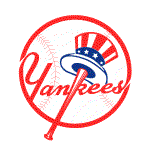 Already in the free agent market. Art imitates life, or something like that. The Yanks have the best catching platoon in the business (Berra and Fisk), the best leadoff hitter ever (Rickey Henderson), and two nasty closers (Righetti and Lee Smith). So why are they going to finish last? Well, the rest of the pitching is even worse than the Beaners. Plus, it's a tough division.




Bottom Line
The A's will go as far as their pitching will take them. Which won't be past Newark, but they could make it interesting. The Yanks will outlast the Beaneaters in the battle for the cellar. Ruth will be the division MVP, but it won't help.



1. Newark
2. Philadelphia
3. Boston
4. New York





Union League, Continental Division
White Sox
Last week, Papa Hemingway bet me a double sawbuck that I couldn't get through this piece without using the moniker "Pale Hose." Guess he wins. I hear some smart alec from the Garden State wrote in to take issue with my reference to the Jersey accent, so I won't say anything about "Da Bears" fans in Chitown. Anyway, this club's got some potential, as long as Weaver and Cicotte don't get together, if you get me. Hey, doesn't Billy Williams belong on the other side of town? If Dick Allen stays away from the track, if Campanella doesn't get hurt, if Dr. Mike Marshall can pitch his usual 106 games, if, if, if . . . . this team has some serious potential.




Spiders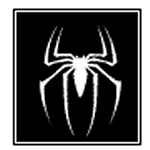 How happy will Superfan Drew Carey be? This club truly emphasized its Cleveland connections in the draft . . . is that a good thing? We all know Keeler hits 'em where they ain't, but Albert Belle hits 'em where they can't get to . . . on the street. The front line pitching may good enough – Sudden Sam, Addie Joss, Smoky Joe, Big Ed Reulbach – but will the bullpen bring them home? Will Keku make a successful transfer to the shores of Lake Erie? If everything breaks right, this team has some serious potential.



Tigers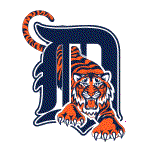 Cleveland may rock, but Motown swings, and Cobb is the guy that starts the swinging. With Colavito, Kaline, and Frank Robinson sharing right, you might hear the baseballs screaming in the U.P. But . . .after you get past Rocketman, can this rotation get enough people out? Great closers, but do they need four of them? Are Ray Boone and Bob Horner the answer at third? Some questions, but clearly, this team has some serious potential.




Nats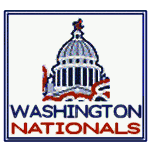 The Big Train comes home to Union Station in D.C. And Eckersley closes it out for him. Okay, that's one win every five days. How about the other four? Blitzen Benz and Babe Adams are not exactly the names that come to mind when "All Time Great League" gets mentioned. And catching may be a question mark. But you look at the hitters . . . is there an outfielder on this roster that doesn't cause pitchers' dry cleaning bills to skyrocket? And they can platoon The Big Hurt and The Crime Dog at first, for Pete (Browning)'s sake. But if Larkin goes down . . . who is the shortstop, me? I'm busy. Obviously, though, this team has some . . . ah, you get the idea by now.



Bottom Line

One thing is obvious: I don't know who the hell is going to win this division. And you don't either, so don't look so smug.



1. Washington
2. Cleveland
3. Chicago
4. Detroit

. . . . or not.






Union League, Pacific Division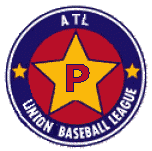 I hear there's some sort of holiday coming up, so I thought I'd get the last part of this nonsense in early. Personally, I only celebrate Opening Day and my birthday, so I'm not sure what all the fuss is about. Anyway, on with the ballclubs:



Blue Wave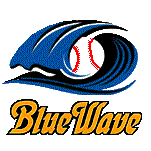 Your humble correspondent spares no effort in research, or at least in using up an expense account. So I went all the way to Japan, trying to find the town of Orix. Imagine my amazement to find that this team plays in Kobe. Now all I know about Kobe is the beef, so I never did find the ballpark. But let me tell you, Universal Studios Japan has the greatest thrill rides since the Tri-Gammas back in college. Oh, yeah, the team. Frankly, I don't see much that impresses me, except for Cal Ripken, of course. Bonds (the elder) is solid, so is the Olerud/Fielder platoon, so is . . . well, everything, actually: solid but unimpressive. That's not enough with these horses.




Seals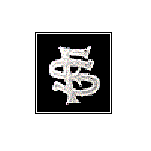 They got DiMaggio back. And they got Oscar Charleston. Come on, guys, how many legendary centerfielders can one team really use? How can you argue with a team that can platoon guys named Bags and Boog at first base? They got Boyer, they got Alomar, they got George Davis, they got Christy Mathewson . . . uh, the other teams DID show up for the draft, didn't they? Possible question marks at C and second-line pitching, but hey, they're gonna win the division anyway, just get over it.




Pilots Exactly what the hell was management thinking when they put this bunch together? These guys are either going to show up drunk, beat each other up in the locker room, or sell the game to the highest bidder. Okay, Rose can play, when he's not selling his game jersey to a kid in the bleachers, and some of these guys can hit the ball, but really, now. Obviously somebody showed up drunk on Draft Day. Welcome to the cellar, population: you.




Giants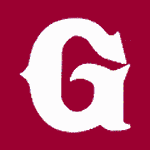 I thought

this

was the San Fran team. What? Oh, wrong Giants. And speaking of Oh, they didn't get him. They did get a whole lot of other Japanese players, which is somewhat unfortunate in the context of the present narrative, since I happen to know exactly shinola about Japanese players. From what I can puzzle out, though, Yonamine and Kawakami will probably hit, Noguchi should be OK on the hill, and in any event the whole package ain't gonna beat out the Seals, although they should do better than their countrymates in Kobe.




Bottom Line
1. San Francisco
2. Tokyo
3. Orix
4. St. Mary's Academy for Tiny Little Girls from Antarctica Who Have Never Played Baseball Before
5. Seattle


(
It should be noted that Word Smith has an undisclosed controlling share in the Seattle ballclub
)
---