Around the Union League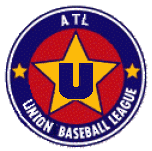 by "Word" Smith
All Time League correspondent to the Keokuk Gate City Daily
League Overview Through April 12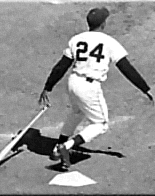 The rich got richer, the poor got poorer, and Willie Mays got Willie Maysier these last few days in the Union League.

To the surprise of absolutely no one, the Newark Eagles took three of their last four to run their record to 7-1, perching them alone in their aerie well above the rest of the Atlantic Division. Newark's Willie Mays now leads the league in nearly every offensive category, having hit five home runs and scored 15 runs while driving in 13; remember, folks, this is in eight (8) games.
That's a great

month

where I come from.

To put Mays' hitting in perspective, I asked my stat guru, Oliver Wendell Jones, to run his "runs created per 27 outs." As I understand it, this means how many runs a team of nine Willies would score in an average game. Ollie puts this number at 38.8. That means that a theoretical team of all Say Hey Kids would be favored to beat those other Eagles by a touchdown and a field goal in today's NFC championships.

The Eagles' only loss came at the hands of the other powerhouse of the Union, that being the Pacific's San Francisco Seals, who have now run their unbeaten streak to seven. Not offense, but defense, has carried the Seals to their perfect record, as they have posted a staff ERA of 2.39, second only to the A's. Led by Kevin Brown, who has given up but a single run in his 17 innings so far, the San Fran staff is making the league sit up and take notice.


Which of course means our

Game Of The Week

was the April 9 matchup between San Fran and Newark. On a brisk, breezy day by the Bay, Christy Mathewson took the mound for the locals to face Terris McDuffie, each man making his first start of the young season.

The Eagles drew first blood in the top of the third. McDuffie led off with a grounder that George Davis couldn't pick in time, the home town scorer marking it as a hit. Davis promptly redeemed himself by starting a double play, with Jeff Bagwell's pivot toss just nipping the swift Pete Hill at first. Chester Williams picked them up with a single to right, and Willie Mays followed - boy, did he. That ball was last seen flying over the Golden Gate Bridge, and the Eagles soared ahead. A double and a walk later, Chipper Jones strode to the plate. Had Mathewson's fadeaway faded completely away? How long would the Seals stay with the quiet, classy superstar?

Jones flared a single between first and second. Buck Leonard tried to score from second, and the throw from Jelly Gardner had his old Negro League compadre nailed. Dead to rights. Deader than Marley's ghost. Deader than Dan Rather's career. And Ernie Lombardi got knocked on his schnozz and dropped the ball. Shades of his so-called "snooze" in the 1939 Series. Nobody hurt, though, and Matty shut the door by striking out Darren Daulton. But had the equine already escaped the outbuilding?

Matty settled down after that, but McDuffie continued to cruise. But in the bottom of the fifth, Davis doubled and Lombardi singled him in. A couple of outs and a walk later found Lombardi on third and Robbie Alomar on first. Roberto toyed with McDuffie: would he go, with two out, two on, and Eddie Mathews up? Surely the Seals wouldn't risk such an opportunity?



They did

.

Alomar took off for second on the first pitch. Surely, with a two-run lead, Daulton would hold the ball, and with the sluggish Lombardi ahead of him, Alomar would go no further. The Eagles wouldn't throw to second.



They did

.

Actually, they didn't; they threw to center field. With the ball some 300 feet away, even Lombardi could score from third. 3-2, the Eagles just holding on.

In the sixth, the Seals began barking again. Joe DiMaggio: solo homer. Reggie Smith: single. Took second on a wild pitch by the now-rattled McDuffie. Bags: single, Smith to third. Would they do it again?

Yes

! Bagwell stole second, and he and Smith each scored on infield outs by the ubiquitous Davis and Lombardi. 5-3 Seals.

Top of the seventh. Joe Cronin up. Can of corn to DiMag. Joltin' Joe must not like corn; he drops it, and Cronin stands laughing at second. One groundout later, he scores on a Hill sacrifice fly, and we've got a one run ballgame.

No threats in the bottom of the seventh or top of the eighth. The Seals had a chance for some insurance in the bottom half, opening up with a Smith double, but Bags lined out. When John Candelaria (McDuffie having been lifted for a pinch hitter) walked Davis, the Eagles went to Bill Holland to face Lombardi. Lombardi worked the count to 3-1, then tapped one back to the pitcher, and with Ernie up, you know it's a double play. No damage.

Top of the ninth. The Seals think Matty's had enough, and go to Armando Benitez. Benitez strikes out Daulton, and gets pinch-hitter Roy White to fly out. Fans love the move by the Seals. Hurly McNair hits for Holland, and smacks one over DiMaggio's head for a double. Fans hate the move by the Seals, start chanting Matty's name.Hill walks on four pitches. Fans start suggesting anatomically impossible acts to Seals management.

[Chester] Williams up.

Called strike.

Cheers

. Steely gaze from Williams to the ump.

Called ball.

Boos

. Steely gaze from Benitez to the ump.

Swing and a miss.

Loud cheers

. Steely gaze from Williams to his bat.

Called strike three.

Hats in the air

. I think Williams is still there, arguing the call.

And some people are watching football today.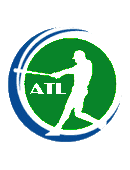 ---