"Opening Shots"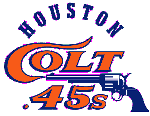 Houston Colt .45's

by Tex Slazenger
Legends League correspondent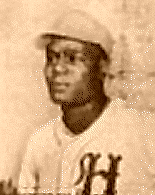 Game 1 April 5, 2005: Colt 45 manager Flip Ferrell made a surprise decision to start Amos Rusie on opening day. Tim Keefe the team's nominal ace was one the first pitchers in professional baseball to effectively use the changeup. Ferrell thought the team would be best served with Rusie great fastball setting the table for Keefe. The Jelly Watch – (Jelly Gardner's quest for 100 SB) Two Stolen Bases. The team stole a franchise record 8 stolen bases in the 12 inning 5-4 defeat at the hands of the Dodgers. Gardner and "Superstar" Dobie Moore each stole a pair, Barry Bonds, Oscar Charleston, Bingo DeMoss, and Roger Bresnahan also stole bases. Eddie Stanky unexplainably pinch hit for Super Star Dobie more late in the game, forcing Old Hoss Radbourn to SS. Flip was quoted as saying, "

sure its not very bright to pinch hit for a superstar, but heck I had a hunch.

"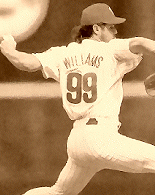 Game 2 April 6, 2005: The Colt 45s picked up their first win of the season with a come from behind 9-5 win, 45s to rally for 8 runs in the 7 th and 8th inning. Mitch Williams picked up his first win as a 45s recording a tough 5 outs, while allowing only 1 runner to reach base. Jelly Watch 0- One Stolen Base / Season Total 3. When superstar Dobie Moore scored the 45s 5th run in top of the 8th, it completed the 45s comeback from a 5 run deficit. Manager Flip Ferrell's decision to pitch Rusie ahead of Keefe in the season opener didn't pay immediate dividends as Keefe got ruffed up early allowing 5 runs in 4+ innings. Relievers Pretzel Getzein, Mitch Williams and Tom Henke held the Dodgers scoreless for the remainder.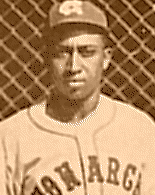 Game 3 April 7th, 2005: Popless George Giles hit a pair of solo shots, to cap off a 4 hit night, while starting pitcher John Clarkson pitched out of trouble a countless times, as he through a complete game 114 pitcher effort, allowing 12 hits and 3 runs over nine complete innings.
Game 4 April 8th, 2005: The Colt 45s were the recipient of their second consecutive complete game, as Old Hoss Radbourn made his pitching debut of the season, throwing nine innings of 2 run ball, allowing only 4 hits. The Colts offense was carried by Dobie Moore, who has hit in all 4 (.444) of the 45s games this season, Moore hit his first homer of the year in the process of going 2 for 4 with 3 RBI. General Manager JR Bush, has mentioned that he is considering moving some pitching depth for a better backup middle infielder. They are also still actively shopping for potential matches at the catcher position.

4/5/2005, 45L06-BDL06, Ebbets Field (1934-47)
 
                       1  2  3  4  5  6  7  8  9 10 11 12     R  H  E   LOB DP
2006 Colt .45's        0  0  0  3  1  0  0  0  0  0  0  0     4  8  1    14  2
2006 Dodgers           0  0  0  0  0  0  1  3  0  0  0  1     5  9  0     9  0
 
Colt .45's           AB  R  H BI   AVG    Dodgers              AB  R  H BI   AVG
Gardner,J         rf  5  1  0  0  .000    Carew             2b  5  1  1  0  .200       
Giles,G           1b  4  0  0  0  .000    Reiser            cf  6  1  2  0  .333       
 Chance,F         ph  0  0  0  0  .000    Bagwell           1b  6  0  2  2  .333       
Charleston        cf  6  0  1  1  .167    Thome             3b  2  2  1  2  .500       
Bonds,Ba          lf  3  0  1  0  .333    Waner,P           rf  5  0  0  0  .000       
Radcliff          3b  6  1  2  1  .333    Wheat             lf  2  0  0  0  .000       
Moore,D           ss  4  1  1  0  .250     Guerrero,P       ph  2  0  0  0  .000       
 Reardon          p   0  0  0  0  .000    Burgess           c   3  0  1  1  .333       
 Stanky           ph  1  0  0  0  .000     Lombardi         ph  2  0  0  0  .000       
 Henke            p   0  0  0  0  .000    Reese             ss  4  0  0  0  .000       
Bresnahan         c   4  1  0  0  .000    Ferrell,W         p   1  0  0  0  .000       
DeMoss            2b  5  0  3  2  .600     Van Slyke        ph  1  0  0  0  .000       
Rusie             p   4  0  0  0  .000     Messersmith      p   0  0  0  0  .000       
 Williams,Mi      p   0  0  0  0  .000     Canseco          ph  1  0  0  0  .000       
 Radbourn         ss  1  0  0  0  .000     Hooton           p   0  0  0  0  .000       
                     43  4  8  4           Pesky            ph  1  0  1  0 1.000       
                                           Lyle             p   0  0  0  0  .000       
                                           Traynor          ph  1  1  1  0 1.000       
                                                               42  5  9  5             
 
Colt .45's                       INN  H  R ER BB  K PCH STR   ERA
Rusie                            7.1  6  4  3  4  6 117  77  3.68
Williams,Mi                      0.2  0  0  0  0  0   4   2  0.00
Reardon                          3.0  1  0  0  1  1  37  23  0.00
Henke            L 0-1           0.1  2  1  1  1  0  12   6 27.00
                                11.1  9  5  4  6  7 170 108 
 
Dodgers                          INN  H  R ER BB  K PCH STR   ERA
Ferrell,W                        6.0  5  4  4  4  3 104  60  6.00
Messersmith                      1.0  1  0  0  0  1  20  12  0.00
Hooton                           2.0  1  0  0  3  0  42  21  0.00
Lyle             W 1-0           3.0  1  0  0  2  4  42  27  0.00
                                12.0  8  4  4  9  8 208 120 
 
45L: Radbourn inserted at ss in the 9th
     Chance,F batted for Giles,G in the 11th
     Chance,F moved to 1b in the 11th
     Stanky batted for Reardon in the 12th
BDL: Van Slyke batted for Ferrell,W in the 6th
     Canseco batted for Messersmith in the 7th
     Guerrero,P batted for Wheat in the 8th
     Guerrero,P moved to lf in the 9th
     Lombardi batted for Burgess in the 9th
     Pesky batted for Hooton in the 9th
     Lombardi moved to c in the 10th
     Traynor batted for Lyle in the 12th
 
E-Bonds,Ba. 2B-DeMoss, Reiser, Burgess. 3B-DeMoss. HR-Radcliff(1), Thome(1). 
SB-Gardner,J 2(2), Charleston(1), Bonds,Ba(1), Moore,D 2(2), Bresnahan(1), 
DeMoss(1). K-Gardner,J, Bonds,Ba, Radcliff, Moore,D, Bresnahan 2, Rusie 2, 
Reiser, Bagwell, Thome, Waner,P, Wheat, Reese, Guerrero,P. BB-Gardner,J, 
Bonds,Ba 3, Moore,D, Bresnahan, DeMoss, Radbourn, Chance,F, Carew, Thome 3, 
Wheat, Reese. SH-Bresnahan. HBP-Giles,G. HB-Messersmith. 
GWRBI: Bagwell
Temperature: 45, Sky: clear, Wind: in from right at 10 MPH.

....................................................................................................
4/5/2005, 45L06-BDL06, Ebbets Field (1934-47)
 
                       1  2  3  4  5  6  7  8  9 10 11 12     R  H  E   LOB DP
2006 Colt .45's        0  0  0  3  1  0  0  0  0  0  0  0     4  8  1    14  2
2006 Dodgers           0  0  0  0  0  0  1  3  0  0  0  1     5  9  0     9  0
 
Score O Rnr BS  Event
----- - --- --  -----
 
**************  Top of the 1st inning, Colt .45's batting
 0-0  0 --- 11  Gardner,J popped out to right (BCX)
 0-0  1 --- 21  Giles,G popped out to second (CBBX)
 0-0  2 --- 00  Charleston lined out to center (X)
 
**************  Bottom of the 1st inning, Dodgers batting
 0-0  0 --- 02  Carew lined out to second (CCX)
 0-0  1 --- 02  Reiser lined a single to left center (FFX)
 0-0  1 1-- 12  Bagwell lined a single to shallow left, Reiser to second 
                  (CSFBX)
 0-0  1 12- 32  Thome walked, Reiser to third, Bagwell to second (BBCFBB)
 0-0  1 123 10  Waner,P grounded into a double play, DeMoss to Moore,D to 
                  Giles,G (BX)
 
**************  Top of the 2nd inning, Colt .45's batting
 0-0  0 --- 30  Bonds,Ba walked (BBBB)
 0-0  0 1-- 00  Bonds,Ba stole second after being picked off first by 
                  Ferrell,W (1)
 0-0  0 -2- 22  Radcliff lined out to third (1.FBCBFX)
 0-0  1 -2- 01  Moore,D grounded out to first, Bonds,Ba to third (2FX)
 0-0  2 --3 11  Bresnahan flied out to right (CBX)
 
**************  Bottom of the 2nd inning, Dodgers batting
 0-0  0 --- 30  Wheat walked (BBBB)
 0-0  0 1-- 00  Burgess bunted into a double play, Rusie to Giles,G to 
                  Rusie, Wheat out at first (Xb)
 0-0  2 --- 02  Reese struck out (CCC)
 
**************  Top of the 3rd inning, Colt .45's batting
 0-0  0 --- 32  DeMoss lined a single to shallow center (CCBBFBFX)
 0-0  0 1-- 22  Rusie struck out (1FbFbBp1FB1S)
 0-0  1 1-- 00  DeMoss stole second (>B)
 0-0  1 -2- 20  Gardner,J flied out to left, DeMoss to third (>B.BX)
 0-0  2 --3 32  Giles,G grounded out to second (CBSBBX)
 
**************  Bottom of the 3rd inning, Dodgers batting
 0-0  0 --- 10  Ferrell,W flied out to right (BX)
 0-0  1 --- 02  Carew grounded out to short (CCX)
 0-0  2 --- 10  Reiser grounded out to short (BX)
 
**************  Top of the 4th inning, Colt .45's batting
 0-0  0 --- 00  Charleston grounded out to third (X)
 0-0  1 --- 10  Bonds,Ba grounded out to second (BX)
 0-0  2 --- 32  Radcliff homered deep to left center (BBCFBFX)
 1-0  2 --- 00  Moore,D grounded a single between third and short (X)
 1-0  2 1-- 32  Bresnahan walked, Moore,D to second (B1BCFB>B)
 1-0  2 12- 00  Moore,D stole third, Bresnahan stole second (>C)
 1-0  2 -23 01  DeMoss lined a triple down the right field line, Moore,D 
                  scored, Bresnahan scored (>C.X)
 3-0  2 --3 02  Rusie lined out to left (CFX)
 
**************  Bottom of the 4th inning, Dodgers batting
 3-0  0 --- 00  Bagwell grounded out to the mound (X)
 3-0  1 --- 22  Thome struck out (BFBFFC)
 3-0  2 --- 02  Waner,P struck out (SCC)
 
**************  Top of the 5th inning, Colt .45's batting
 3-0  0 --- 31  Gardner,J walked (BBBCB)
 3-0  0 1-- 00  Gardner,J stole second (>C)
 3-0  0 -2- 01  Giles,G grounded out to short (>C.X)
 3-0  1 -2- 21  Gardner,J stole third (B2BC>B)
 3-0  1 --3 32  Charleston lined a single to right, Gardner,J scored 
                  (B2BC>B.FX)
 4-0  1 1-- 10  Charleston stole second (B>Bp)
 4-0  1 -2- 31  Bonds,Ba walked (B>Bp.BCB)
 4-0  1 12- 01  Radcliff grounded to short, forcing Bonds,Ba at second, 
                  Charleston to third, Radcliff to first (CX)
 4-0  2 1-3 12  Moore,D struck out (BCFS)
 
**************  Bottom of the 5th inning, Dodgers batting
 4-0  0 --- 12  Wheat struck out (BFFS)
 4-0  1 --- 12  Burgess lined out to left (CFBFFX)
 4-0  2 --- 12  Reese popped out to center (CBFFX)
 
**************  Top of the 6th inning, Colt .45's batting
 4-0  0 --- 10  Bresnahan flied out to center (BX)
 4-0  1 --- 32  DeMoss grounded out to the mound (FBBBFFX)
 4-0  2 --- 02  Rusie struck out (CFS)
 
**************  Bottom of the 6th inning, Dodgers batting
                Van Slyke pinch hitting for Ferrell,W
 4-0  0 --- 22  Van Slyke grounded out to second (BSSFBX)
 4-0  1 --- 00  Carew popped out on a bunt to the mound (Xb)
 4-0  2 --- 02  Reiser struck out (CCC)
 
**************  Top of the 7th inning, Colt .45's batting
                Messersmith now pitching
 4-0  0 --- 10  Gardner,J flied out to right (BX)
 4-0  1 --- 01  Giles,G was hit by a pitch (CH)
 4-0  1 1-- 32  Charleston flied out to left (S>FBBFBX)
 4-0  2 1-- 01  Bonds,Ba reached on an infield single to second, Giles,G 
                  to second (C11X)
 4-0  2 12- 32  Radcliff struck out (BBCCB>F>S)
 
**************  Bottom of the 7th inning, Dodgers batting
 4-0  0 --- 32  Bagwell struck out (FFBBBFS)
 4-0  1 --- 30  Thome walked (BBBB)
 4-0  1 1-- 22  Waner,P flied out to right (CFBFB1X)
 4-0  2 1-- 11  Thome to second, Wheat to first on an error by the left 
                  fielder Bonds,Ba (SBX)
 4-0  2 12- 00  Burgess grounded a double down the first base line, Thome 
                  scored, Wheat to third (X)
 4-1  2 -23 32  Reese walked (CBBBFB)
                Canseco pinch hitting for Messersmith
 4-1  2 123 02  Canseco grounded to short, forcing Reese at second (CFX)
 
**************  Top of the 8th inning, Colt .45's batting
                Hooton now pitching
 4-1  0 --- 32  Moore,D walked (FBBBSFFB)
 4-1  0 1-- 00  Bresnahan sacrifice bunted to the mound, Moore,D to 
                  second (1Xb)
 4-1  1 -2- 10  Moore,D stole third (B>B)
 4-1  1 --3 31  DeMoss walked (B>B.FBB)
 4-1  1 1-3 12  Rusie lined out to center (CB1CX)
 4-1  2 1-3 31  Gardner,J grounded out to second (BBFBX)
 
**************  Bottom of the 8th inning, Dodgers batting
 4-1  0 --- 12  Carew lined a single to shallow right (CBFFX)
 4-1  0 1-- 12  Reiser doubled deep to left center, Carew to third (SBSX)
 4-1  0 -23 32  Bagwell grounded out to third, Carew scored, Reiser to 
                  third (BBCSBX)
 4-2  1 --3 20  Thome homered deep to right center, Reiser scored (BBX)
                Williams,Mi now pitching
 4-4  1 --- 10  Waner,P grounded out to second (BX)
                Guerrero,P pinch hitting for Wheat
 4-4  2 --- 10  Guerrero,P grounded out to first (BX)
 
**************  Top of the 9th inning, Colt .45's batting
                Guerrero,P moved to left field
 4-4  0 --- 12  Giles,G grounded out to third (BCFX)
 4-4  1 --- 22  Charleston lined out to the mound (BFBFX)
 4-4  2 --- 30  Bonds,Ba walked (BBBB)
 4-4  2 1-- 01  Radcliff lined a single to shallow center, Bonds,Ba to 
                  second (CX)
 4-4  2 12- 21  Moore,D grounded out to the mound (B2BCX)
 
**************  Bottom of the 9th inning, Dodgers batting
                Lombardi pinch hitting for Burgess
                Radbourn now playing shortstop
                Reardon now pitching
 4-4  0 --- 02  Lombardi grounded out to short (SFFX)
 4-4  1 --- 32  Reese grounded out to first (BBBCSX)
                Pesky pinch hitting for Hooton
 4-4  2 --- 01  Pesky grounded a single between first and second (FX)
 4-4  2 1-- 00  Carew grounded out to second (X)
 
**************  Top of the 10th inning, Colt .45's batting
                Lyle now pitching
                Lombardi moved to catcher
 4-4  0 --- 12  Bresnahan struck out (CBCS)
 4-4  1 --- 11  DeMoss flied out to right (FbBX)
 4-4  2 --- 31  Radbourn walked (CBBBB)
 4-4  2 1-- 02  Gardner,J struck out (C1CS)
 
**************  Bottom of the 10th inning, Dodgers batting
 4-4  0 --- 21  Reiser grounded out to third (SBBX)
 4-4  1 --- 10  Bagwell grounded out to second (BX)
 4-4  2 --- 30  Thome walked (BBBB)
 4-4  2 1-- 01  Waner,P flied out to left (CX)
 
**************  Top of the 11th inning, Colt .45's batting
                Chance,F pinch hitting for Giles,G
 4-4  0 --- 32  Chance,F walked (FCBBBB)
 4-4  0 1-- 02  Charleston grounded to the mound, forcing Chance,F at 
                  second, Charleston to first (CCFX)
 4-4  1 1-- 02  Bonds,Ba struck out (CCS)
 4-4  2 1-- 11  Radcliff popped out to first (B11F1X)
 
**************  Bottom of the 11th inning, Dodgers batting
                Chance,F moved to first base
 4-4  0 --- 32  Guerrero,P struck out (SBBBFFS)
 4-4  1 --- 01  Lombardi grounded out to third (SX)
 4-4  2 --- 11  Reese flied out to right (BCX)
 
**************  Top of the 12th inning, Colt .45's batting
                Stanky pinch hitting for Reardon
 4-4  0 --- 00  Stanky flied out to right (X)
 4-4  1 --- 32  Bresnahan struck out (BCCBBS)
 4-4  2 --- 00  DeMoss grounded a double down the first base line (X)
 4-4  2 -2- 11  Radbourn grounded out to short (BCX)
 
**************  Bottom of the 12th inning, Dodgers batting
                Henke now pitching
                Traynor pinch hitting for Lyle
 4-4  0 --- 21  Traynor lined a single between first and second (SBBX)
 4-4  0 1-- 32  Carew walked, Traynor to second (BCC1B1BB)
 4-4  0 12- 00  Reiser grounded out to third, Traynor to third, Carew to 
                  second (X)
 4-4  1 -23 00  Bagwell singled , Traynor scored, Carew to third (X)
------------------------------------------------------------------------------------------
------------------------------------------------------------------------------------------

4/6/2005, 45L06-BDL06, Ebbets Field (1934-47)
 
                       1  2  3  4  5  6  7  8  9     R  H  E   LOB DP
2006 Colt .45's        0  0  0  0  0  1  3  5  0     9 10  1     8  0
2006 Dodgers           2  0  0  0  3  0  0  0  0     5 10  2    10  0
 
Colt .45's           AB  R  H BI   AVG    Dodgers              AB  R  H BI   AVG
Gardner,J         rf  3  2  1  2  .125    Carew             2b  5  0  1  0  .200       
Giles,G           1b  5  2  2  1  .222    Reiser            cf  5  1  2  0  .364       
Charleston        cf  5  1  2  3  .273    Bagwell           1b  3  2  1  1  .333       
Bonds,Ba          lf  2  0  0  1  .200    Thome             3b  3  0  1  0  .400       
 Sheckard         lf  0  0  0  0  .000    Waner,P           rf  4  1  1  0  .111       
Radcliff          3b  3  1  1  0  .333     Hooton           p   0  0  0  0  .000       
 Williams,Mi      p   1  0  0  0  .000     Pesky            ss  1  0  0  0  .500       
 Henke            p   0  0  0  0  .000    Wheat             lf  5  1  2  2  .286       
Moore,D           ss  5  1  3  1  .444    Burgess           c   2  0  0  0  .200       
Bresnahan         c   4  1  0  0  .000     Lombardi         ph  1  0  0  0  .000       
DeMoss            2b  5  1  0  1  .300    Reese             ss  4  0  0  0  .000       
Keefe             p   2  0  0  0  .000     Lyle             p   0  0  0  0  .000       
 Getzein          p   0  0  0  0  .000     Perranoski       p   0  0  0  0  .000       
 Grace            ph  1  0  0  0  .000     Messersmith      p   0  0  0  0  .000       
 Nakanishi        3b  1  0  1  0 1.000    Hendrix           p   3  0  2  1  .667       
                     37  9 10  9           Van Slyke        rf  1  0  0  0  .000       
                                                               37  5 10  4             
 
Colt .45's                       INN  H  R ER BB  K PCH STR   ERA
Keefe                            4.2  8  5  4  5  6 118  62  7.71
Getzein                          1.1  1  0  0  0  1  16  13  0.00
Williams,Mi      W 1-0           1.2  1  0  0  0  0  17  11  0.00
Henke                            1.1  0  0  0  0  2  18  13  5.40
                                 9.0 10  5  4  5  9 169  99 
 
Dodgers                          INN  H  R ER BB  K PCH STR   ERA
Hendrix                          6.1  6  4  3  5  3 104  54  4.26
Hooton           H 1             0.2  0  0  0  0  1   8   4  0.00
Lyle             BS 1, L 1-1     0.0  1  3  2  1  0  15   8  6.00
Perranoski                       1.0  3  2  2  0  1  29  18 18.00
Messersmith                      1.0  0  0  0  0  0   9   5  0.00
                                 9.0 10  9  7  6  5 165  89 
 
45L: Grace batted for Getzein in the 7th
     Nakanishi inserted at 3b in the 7th
     Sheckard inserted at lf in the 8th
BDL: Van Slyke inserted at rf in the 7th
     Lombardi batted for Burgess in the 7th
     Pesky inserted at ss in the 8th
     Lombardi moved to c in the 8th
 
E-Bresnahan, Burgess, Lyle. 2B-Gardner,J, Giles,G, Radcliff, Moore,D, Reiser, 
Bagwell, Waner,P, Wheat. 3B-Giles,G, Charleston, Moore,D. SB-Gardner,J(3), 
Charleston(2). K-Radcliff, Bresnahan, DeMoss, Keefe, Williams,Mi, Carew, 
Reiser 2, Thome 2, Reese 2, Hendrix, Pesky. BB-Gardner,J 2, Bonds,Ba 2, 
Radcliff, Bresnahan, Bagwell 2, Thome 2, Burgess. SF-Bonds,Ba. 
GWRBI: Gardner,J
Temperature: 47, Sky: clear, Wind: out to center at 7 MPH.

....................................................................................................
4/6/2005, 45L06-BDL06, Ebbets Field (1934-47)
 
                       1  2  3  4  5  6  7  8  9     R  H  E   LOB DP
2006 Colt .45's        0  0  0  0  0  1  3  5  0     9 10  1     8  0
2006 Dodgers           2  0  0  0  3  0  0  0  0     5 10  2    10  0
 
Score O Rnr BS  Event
----- - --- --  -----
 
**************  Top of the 1st inning, Colt .45's batting
 0-0  0 --- 31  Gardner,J walked (BBBCB)
 0-0  0 1-- 00  Gardner,J stole second (11>C)
 0-0  0 -2- 12  Giles,G lined out to center (11>C.CBX)
 0-0  1 -2- 11  Charleston flied out to right, Gardner,J to third (BCX)
 0-0  2 --3 30  Bonds,Ba was walked intentionally (IIII)
 0-0  2 1-3 12  Radcliff lined out to third (CFBX)
 
**************  Bottom of the 1st inning, Dodgers batting
 0-0  0 --- 01  Carew flied out to left (FX)
 0-0  1 --- 00  Reiser reached on an infield single to first (X)
 0-0  1 1-- 31  Bagwell lined a double to left center, Reiser scored 
                  (1BBSBX)
 0-1  1 -2- 32  Thome walked (BBBCFB)
 0-1  1 12- 21  Waner,P flied out to right (BCBX)
 0-1  2 12- 00  Wheat lined a single between third and short, Bagwell 
                  scored on an error by the catcher Bresnahan, Thome to 
                  second (X)
 0-2  2 12- 32  Burgess grounded out to short (BBBCF>X)
 
**************  Top of the 2nd inning, Colt .45's batting
 0-2  0 --- 21  Moore,D grounded a single between third and short (BBCX)
 0-2  0 1-- 12  Bresnahan struck out (BFbSS)
 0-2  1 1-- 10  DeMoss popped out to center (B>X)
 0-2  2 1-- 02  Keefe struck out (S1FS)
 
**************  Bottom of the 2nd inning, Dodgers batting
 0-2  0 --- 32  Reese struck out (CBBBFFC)
 0-2  1 --- 32  Hendrix struck out (CBCBBS)
 0-2  2 --- 22  Carew flied out to right (FBSBFX)
 
**************  Top of the 3rd inning, Colt .45's batting
 0-2  0 --- 31  Gardner,J lined out to short (BBCBX)
 0-2  1 --- 10  Giles,G grounded out to short (BX)
 0-2  2 --- 20  Charleston flied out to center (BBX)
 
**************  Bottom of the 3rd inning, Dodgers batting
 0-2  0 --- 22  Reiser struck out (CBBSS)
 0-2  1 --- 32  Bagwell walked (BBSCBFB)
 0-2  1 1-- 30  Thome walked, Bagwell to second (1B1BBB)
 0-2  1 12- 00  Waner,P flied out to center (>X)
 0-2  2 12- 11  Wheat popped out to second (CBX)
 
**************  Top of the 4th inning, Colt .45's batting
 0-2  0 --- 30  Bonds,Ba walked (BBBB)
 0-2  0 1-- 30  Radcliff walked, Bonds,Ba to second (BbBBbB)
 0-2  0 12- 11  Moore,D popped out to short (CBX)
 0-2  1 12- 11  Bresnahan popped out to short (FBX)
 0-2  2 12- 32  DeMoss struck out (CFBBB2>F>S)
 
**************  Bottom of the 4th inning, Dodgers batting
 0-2  0 --- 01  Burgess popped out to center (FX)
 0-2  1 --- 32  Reese struck out (BBCBFS)
 0-2  2 --- 31  Hendrix grounded a single up the middle (CBBBX)
 0-2  2 1-- 00  Carew bunted for a single, Hendrix to second (Xb)
 0-2  2 12- 32  Reiser struck out (BCSBB>F>F>S)
 
**************  Top of the 5th inning, Colt .45's batting
 0-2  0 --- 20  Keefe grounded out to short (BBX)
 0-2  1 --- 11  Gardner,J flied out to center (FBX)
 0-2  2 --- 22  Giles,G lined a double to right center (CBFBX)
 0-2  2 -2- 00  Charleston grounded out to first (X)
 
**************  Bottom of the 5th inning, Dodgers batting
 0-2  0 --- 32  Bagwell walked (FBFBBFB)
 0-2  0 1-- 22  Thome struck out (BBSFS)
 0-2  1 1-- 11  Waner,P grounded a double down the third base line, 
                  Bagwell to third (1C1BX)
 0-2  1 -23 22  Wheat lined a double down the first base line, Bagwell 
                  scored, Waner,P scored (BFFBX)
 0-4  1 -2- 30  Burgess walked (BBBB)
 0-4  1 12- 21  Reese popped out to short (BBCX)
 0-4  2 12- 12  Hendrix lined a single to shallow center, Wheat scored, 
                  Burgess to second (FFBX)
                Getzein now pitching
 0-5  2 12- 12  Carew struck out (CBFS)
 
**************  Top of the 6th inning, Colt .45's batting
 0-5  0 --- 12  Bonds,Ba lined out to second (BSSX)
 0-5  1 --- 12  Radcliff lined a double to right center (FBSFX)
 0-5  1 -2- 00  Moore,D doubled deep to right center, Radcliff scored (X)
 1-5  1 -2- 10  Bresnahan grounded out to short (BX)
 1-5  2 -2- 10  DeMoss popped out to first (BX)
 
**************  Bottom of the 6th inning, Dodgers batting
 1-5  0 --- 22  Reiser grounded out to second (BFFFFBX)
 1-5  1 --- 00  Bagwell flied out to left (X)
 1-5  2 --- 00  Thome grounded a single up the middle (X)
 1-5  2 1-- 02  Waner,P flied out to left (FCX)
 
**************  Top of the 7th inning, Colt .45's batting
                Grace pinch hitting for Getzein
 1-5  0 --- 12  Grace grounded out to first (CBCX)
 1-5  1 --- 30  Gardner,J walked (BBbBB)
 1-5  1 1-- 12  Giles,G tripled deep to right center, Gardner,J scored 
                  (CSBX)
 2-5  1 --3 10  Charleston reached on an infield single to the catcher, 
                  Giles,G scored (BX)
                Van Slyke now playing right field
                Hooton now pitching
 3-5  1 1-- 00  Charleston stole second, Charleston to third on an error 
                  by the catcher Burgess (>B)
 3-5  1 --3 20  Bonds,Ba hit a sacrifice fly to left, Charleston scored 
                  (>B.BX)
 4-5  2 --- 22  Radcliff struck out (BBCFS)
 
**************  Bottom of the 7th inning, Dodgers batting
                Nakanishi now playing third base
                Williams,Mi now pitching
 4-5  0 --- 11  Wheat grounded out to short (BCX)
                Lombardi pinch hitting for Burgess
 4-5  1 --- 22  Lombardi flied out to center (CBCFBX)
 4-5  2 --- 11  Reese grounded out to first (CBX)
 
**************  Top of the 8th inning, Colt .45's batting
                Pesky now playing shortstop
                Lyle now pitching
                Lombardi moved to catcher
 4-5  0 --- 11  Moore,D lined a triple to right center (SBX)
 4-5  0 --3 32  Bresnahan walked (CBBBSB)
 4-5  0 1-3 22  Moore,D scored, Bresnahan to second, DeMoss to first on 
                  an error by the pitcher Lyle (1FCFBBX)
                Perranoski now pitching
 5-5  0 12- 11  Nakanishi reached on an infield single to third, 
                  Bresnahan to third, DeMoss to second (BFX)
 5-5  0 123 22  Gardner,J lined a double to right center, Bresnahan 
                  scored, DeMoss scored, Nakanishi to third (FSBBX)
 7-5  0 -23 32  Giles,G out to third, Nakanishi out at home, Gardner,J to 
                  third, Giles,G to first (BBFFBFX)
 7-5  1 1-3 01  Charleston lined a triple to right center, Gardner,J 
                  scored, Giles,G scored (CX)
 9-5  1 --3 21  Bonds,Ba popped out to third (CBBX)
 9-5  2 --3 32  Williams,Mi struck out (BCCBFFBS)
 
**************  Bottom of the 8th inning, Dodgers batting
                Sheckard now playing left field
 9-5  0 --- 10  Van Slyke grounded out to second (BX)
 9-5  1 --- 10  Carew grounded out to first (BX)
 9-5  2 --- 00  Reiser doubled deep to right center (X)
                Henke now pitching
 9-5  2 -2- 12  Bagwell popped out to short (CSFBX)
 
**************  Top of the 9th inning, Colt .45's batting
                Messersmith now pitching
 9-5  0 --- 21  Moore,D flied out to left (BBCX)
 9-5  1 --- 11  Bresnahan flied out to center (CBX)
 9-5  2 --- 10  DeMoss popped out to short (BX)
 
**************  Bottom of the 9th inning, Dodgers batting
 9-5  0 --- 02  Thome struck out (CCS)
 9-5  1 --- 12  Pesky struck out (CSBS)
 9-5  2 --- 32  Wheat flied out to left (BBBCFX)
-------------------------------------------------------------------------------
-------------------------------------------------------------------------------

4/7/2005, 45L06-CCL06, Wrigley Field (1928-37)
 
                       1  2  3  4  5  6  7  8  9     R  H  E   LOB DP
2006 Colt .45's        1  1  2  0  2  0  0  5  0    11 13  0     4  3
2006 Cubs              1  0  1  1  0  0  0  0  0     3 12  0     5  0
 
Colt .45's           AB  R  H BI   AVG    Cubs                 AB  R  H BI   AVG
Gardner,J         rf  5  0  0  0  .077    Brouthers         1b  4  1  3  0  .545       
Giles,G           1b  5  4  4  2  .429    Dihigo            2b  4  1  1  0  .273       
Charleston        cf  5  0  0  0  .188    Cobb              cf  4  0  2  1  .182       
Bonds,Ba          lf  4  2  1  2  .222    Johnson,He        lf  4  0  1  1  .200       
 Sheckard         lf  0  0  0  0  .000    Smith,C           rf  4  0  0  0  .100       
Radcliff          3b  4  1  1  2  .308    Moore,M(B)        3b  3  1  1  1  .300       
Moore,D           ss  5  2  2  0  .429    Santop            c   4  0  1  0  .125       
Bresnahan         c   4  1  3  1  .250    Dandridge         ss  4  0  3  0  .545       
DeMoss            2b  3  1  2  3  .385    Bunning           p   2  0  0  0  .000       
Clarkson          p   3  0  0  1  .000     Cockrell         p   0  0  0  0  .000       
                     38 11 13 11           Taylor,B         ph  1  0  0  0  .000       
                                           Salmon,B         p   0  0  0  0  .000       
                                                               34  3 12  3             
 
Colt .45's                       INN  H  R ER BB  K PCH STR   ERA
Clarkson         W 1-0           9.0 12  3  3  1  3 114  75  3.00
                                 9.0 12  3  3  1  3 114  75 
 
Cubs                             INN  H  R ER BB  K PCH STR   ERA
Bunning          L 0-1           4.2  7  6  6  1  5  74  48 11.57
Cockrell                         2.1  2  0  0  0  2  39  27  0.00
Salmon,B                         2.0  4  5  5  1  1  36  24 22.50
                                 9.0 13 11 11  2  8 149  99 
 
45L: Sheckard inserted at lf in the 9th
CCL: Taylor,B batted for Cockrell in the 7th
 
2B-Radcliff, Cobb, Dandridge. 3B-DeMoss. HR-Giles,G 2(2), Bonds,Ba(1), 
Moore,M(B)(1). SB-DeMoss(2), Brouthers(3). CS-Brouthers. K-Gardner,J, 
Giles,G, Charleston, Bonds,Ba, Radcliff, Moore,D, DeMoss, Clarkson, Dihigo, 
Cobb, Johnson,He. BB-Bonds,Ba, Radcliff, Moore,M(B). SF-DeMoss, Clarkson. 
GWRBI: DeMoss
Temperature: 63, Field: wet, Sky: threatening, Wind: out to left at 20 MPH, 
Rain Delays: 32 minutes.

....................................................................................................
4/7/2005, 45L06-CCL06, Wrigley Field (1928-37)
 
                       1  2  3  4  5  6  7  8  9     R  H  E   LOB DP
2006 Colt .45's        1  1  2  0  2  0  0  5  0    11 13  0     4  3
2006 Cubs              1  0  1  1  0  0  0  0  0     3 12  0     5  0
 
Score O Rnr BS  Event
----- - --- --  -----
 
**************  Top of the 1st inning, Colt .45's batting
 0-0  0 --- 20  Gardner,J flied out to left (BBX)
 0-0  1 --- 00  Giles,G homered deep to right center (X)
 1-0  1 --- 00  Charleston grounded out to second (X)
 1-0  2 --- 22  Bonds,Ba struck out (BSBFS)
 
**************  Bottom of the 1st inning, Cubs batting
 1-0  0 --- 20  Brouthers grounded out to short (BBX)
 1-0  1 --- 02  Dihigo grounded a single between first and second (CSX)
 1-0  1 1-- 11  Cobb lined a double to left center, Dihigo scored (C1BX)
 1-1  1 -2- 02  Johnson,He grounded out to second, Cobb to third (CCX)
 1-1  2 --3 00  Smith,C flied out to center (X)
 
**************  Top of the 2nd inning, Colt .45's batting
 1-1  0 --- 00  Radcliff grounded out to third (X)
 1-1  1 --- 12  Moore,D reached on an infield single to first (CBCX)
 1-1  1 1-- 12  Bresnahan lined a single to right, Moore,D to third 
                  (1B11FSX)
 1-1  1 1-3 00  DeMoss hit a sacrifice fly to left, Moore,D scored (X)
 2-1  2 1-- 21  Clarkson lined out to right (CBBX)
 
**************  Bottom of the 2nd inning, Cubs batting
 2-1  0 --- 21  Moore,M(B) grounded out to third (BBSbX)
 2-1  1 --- 00  Santop grounded out to second (X)
 2-1  2 --- 11  Dandridge lined a double down the first base line (BFX)
 2-1  2 -2- 11  Bunning grounded out to short (BCX)
 
**************  Top of the 3rd inning, Colt .45's batting
 2-1  0 --- 02  Gardner,J struck out (CFS)
 2-1  1 --- 21  Giles,G lined a single to shallow center (BBSX)
 2-1  1 1-- 22  Charleston grounded out to third, Giles,G to second 
                  (BSB1SX)
 2-1  2 -2- 30  Bonds,Ba was walked intentionally (IIII)
 2-1  2 12- 00  Radcliff doubled deep to left, Giles,G scored, Bonds,Ba 
                  scored (X)
 4-1  2 -2- 12  Moore,D struck out (CFBS)
 
**************  Bottom of the 3rd inning, Cubs batting
 4-1  0 --- 31  Brouthers lined a single to left (BBBCX)
 4-1  0 1-- 22  Dihigo struck out (BSBCS)
 4-1  1 1-- 00  Brouthers stole second (>C)
 4-1  1 -2- 11  Cobb grounded out to short (>C.BX)
 4-1  2 -2- 22  Johnson,He lined a single to shallow left, Brouthers 
                  scored, Johnson,He out at second (BCSBX)
 
**************  Top of the 4th inning, Colt .45's batting
 4-2  0 --- 20  Bresnahan flied out to center (BBX)
 4-2  1 --- 02  DeMoss struck out (CSC)
 4-2  2 --- 12  Clarkson struck out (SBCS)
                Started raining
 
**************  Bottom of the 4th inning, Cubs batting
 4-2  0 --- 10  Smith,C flied out to left (BX)
 4-2  1 --- 01  Moore,M(B) homered deep to left (CX)
 4-3  1 --- 11  Santop grounded out to the catcher (BSX)
 4-3  2 --- 10  Dandridge lined a single to shallow right (BX)
 4-3  2 1-- 10  Bunning popped out to second (11BX)
 
**************  Top of the 5th inning, Colt .45's batting
 4-3  0 --- 32  Gardner,J flied out to right (CFBFBBFX)
 4-3  1 --- 01  Giles,G lined a single to shallow center (CX)
 4-3  1 1-- 32  Charleston flied out to left (BF>FBpB>X)
                Game delayed by rain for 32 minutes
 4-3  2 1-- 02  Bonds,Ba homered deep to right, Giles,G scored (FFX)
                Cockrell now pitching
 6-3  2 --- 22  Radcliff flied out to right (BFCBX)
 
**************  Bottom of the 5th inning, Cubs batting
 6-3  0 --- 20  Brouthers lined a single to shallow center (BBX)
 6-3  0 1-- 00  Brouthers was caught stealing second (>B)
 6-3  1 --- 10  Dihigo grounded out to short (>B.X)
 6-3  2 --- 02  Cobb struck out (CFS)
 
**************  Top of the 6th inning, Colt .45's batting
 6-3  0 --- 22  Moore,D grounded out to second (CBCBX)
 6-3  1 --- 01  Bresnahan grounded a single between third and short (CX)
 6-3  1 1-- 00  DeMoss grounded a single between first and second, 
                  Bresnahan to third (X)
 6-3  1 1-3 00  DeMoss stole second (>S)
 6-3  1 -23 11  Clarkson grounded out to the mound (>S.BX)
 6-3  2 -23 22  Gardner,J lined out to left (BBFFFFFX)
 
**************  Bottom of the 6th inning, Cubs batting
 6-3  0 --- 12  Johnson,He struck out (FBFS)
 6-3  1 --- 00  Smith,C lined out to center (X)
 6-3  2 --- 11  Moore,M(B) grounded out to second (BFX)
 
**************  Top of the 7th inning, Colt .45's batting
 6-3  0 --- 22  Giles,G struck out (CBBSFS)
 6-3  1 --- 32  Charleston struck out (BBSSBFS)
 6-3  2 --- 01  Bonds,Ba grounded out to second (CX)
 
**************  Bottom of the 7th inning, Cubs batting
 6-3  0 --- 12  Santop lined a single to shallow center (CBCFX)
 6-3  0 1-- 00  Dandridge grounded a single up the middle, Santop to 
                  second (X)
                Taylor,B pinch hitting for Cockrell
 6-3  0 12- 20  Taylor,B popped out to third (BBX)
 6-3  1 12- 10  Brouthers singled to shallow center, Santop to third, 
                  Dandridge to second (BX)
 6-3  1 123 22  Dihigo grounded into a double play, DeMoss to Moore,D to 
                  Giles,G (CBCFBX)
 
**************  Top of the 8th inning, Colt .45's batting
                Salmon,B now pitching
 6-3  0 --- 32  Radcliff walked (BSCBFBB)
 6-3  0 1-- 00  Moore,D reached on an infield single to second, Radcliff 
                  to second (X)
 6-3  0 12- 22  Bresnahan singled down the left field line, Radcliff 
                  scored, Moore,D to third (B2SbBFbX)
 7-3  0 1-3 00  DeMoss grounded a triple down the first base line, 
                  Moore,D scored, Bresnahan scored (X)
 9-3  0 --3 32  Clarkson hit a sacrifice fly to center, DeMoss scored 
                  (BBBCCFFX)
10-3  1 --- 00  Gardner,J grounded out to short (X)
10-3  2 --- 10  Giles,G homered deep down the right field line (BX)
11-3  2 --- 11  Charleston flied out to left (BCX)
 
**************  Bottom of the 8th inning, Cubs batting
11-3  0 --- 22  Cobb reached on an infield single to second (BCBFX)
11-3  0 1-- 12  Johnson,He grounded into a double play, Moore,D to DeMoss 
                  to Giles,G (BFCFX)
11-3  2 --- 12  Smith,C flied out to center (BSFFX)
 
**************  Top of the 9th inning, Colt .45's batting
11-3  0 --- 01  Bonds,Ba grounded out to second (CX)
11-3  1 --- 02  Radcliff struck out (CCS)
11-3  2 --- 11  Moore,D flied out to left (CBX)
 
**************  Bottom of the 9th inning, Cubs batting
                Sheckard now playing left field
11-3  0 --- 32  Moore,M(B) walked (BCBBSFB)
11-3  0 1-- 01  Santop grounded into a double play, DeMoss to Moore,D to 
                  Giles,G (FX)
11-3  2 --- 12  Dandridge grounded out to third (BCSX)
--------------------------------------------------------------------------------------
--------------------------------------------------------------------------------------

4/8/2005, 45L06-NYL06, Polo Grounds (1923-57)
 
                       1  2  3  4  5  6  7  8  9     R  H  E   LOB DP
2006 Colt .45's        0  0  0  4  0  0  0  0  1     5 10  1     7  1
2006 Giants            0  0  0  0  0  0  1  1  0     2  4  1     5  1
 
Colt .45's           AB  R  H BI   AVG    Giants               AB  R  H BI   AVG
Gardner,J         rf  4  0  1  1  .118    Torriente         rf  3  1  0  0  .313       
Giles,G           1b  5  0  1  0  .368    Boggs             3b  4  0  1  0  .222       
Charleston        cf  4  0  1  0  .200    Griffey Jr.       cf  4  0  1  1  .300       
Bonds,Ba          lf  1  1  0  0  .200    Musial            1b  4  1  1  0  .412       
 Sheckard         lf  0  0  0  0  .000    Stargell          lf  3  0  1  0  .308       
Radcliff          3b  3  1  1  0  .313    Dickey            c   4  0  0  0  .231       
Moore,D           ss  4  1  2  3  .444    Scales            2b  4  0  0  1  .133       
Bresnahan         c   4  1  1  1  .250    Smith,O           ss  1  0  0  0  .143       
DeMoss            2b  4  1  2  0  .412     Davis,Cu         p   0  0  0  0  .000       
Radbourn          p   4  0  1  0  .200    Redding           p   1  0  0  0  .500       
                     33  5 10  5           Cooper,A         p   1  0  0  0  .000       
                                           Campaneris       ss  1  0  0  0  .000       
                                                               30  2  4  2             
 
Colt .45's                       INN  H  R ER BB  K PCH STR   ERA
Radbourn         W 1-0           9.0  4  2  1  4  4 121  76  1.00
                                 9.0  4  2  1  4  4 121  76 
 
Giants                           INN  H  R ER BB  K PCH STR   ERA
Redding          L 1-1           4.0  6  4  3  2  5  71  46  3.27
Cooper,A                         3.0  2  0  0  2  3  43  25  0.00
Davis,Cu                         2.0  2  1  1  2  1  35  20  3.38
                                 9.0 10  5  4  6  9 149  91 
 
45L: Sheckard inserted at lf in the 8th
NYL: Campaneris inserted at ss in the 8th
 
E-Radbourn, Boggs. 3B-DeMoss. HR-Moore,D(1), Bresnahan(1). SB-Charleston(3), 
Radcliff(1), Radbourn(1). CS-Gardner,J, Charleston 2, Bonds,Ba. K-Gardner,J, 
Giles,G, Charleston, Radcliff, Moore,D, Bresnahan 2, DeMoss, Radbourn, 
Torriente, Griffey Jr., Redding, Cooper,A. BB-Gardner,J, Charleston, 
Bonds,Ba 3, Radcliff, Torriente, Stargell, Smith,O 2. 
GWRBI: Moore,D
Temperature: 48, Sky: clear, Wind: out to center at 4 MPH.

....................................................................................................
4/8/2005, 45L06-NYL06, Polo Grounds (1923-57)
 
                       1  2  3  4  5  6  7  8  9     R  H  E   LOB DP
2006 Colt .45's        0  0  0  4  0  0  0  0  1     5 10  1     7  1
2006 Giants            0  0  0  0  0  0  1  1  0     2  4  1     5  1
 
Score O Rnr BS  Event
----- - --- --  -----
 
**************  Top of the 1st inning, Colt .45's batting
 0-0  0 --- 00  Gardner,J bunted into an out to second (Xb)
 0-0  1 --- 10  Giles,G popped out to second (BX)
 0-0  2 --- 32  Charleston walked (BCBSBB)
 0-0  2 1-- 00  Charleston was caught stealing second (>B)
 
**************  Bottom of the 1st inning, Giants batting
 0-0  0 --- 02  Torriente grounded out to second (CFX)
 0-0  1 --- 10  Boggs grounded out to short (BX)
 0-0  2 --- 31  Griffey Jr. grounded out to short (BBFBX)
 
**************  Top of the 2nd inning, Colt .45's batting
 0-0  0 --- 01  Bonds,Ba lined out to center (CX)
 0-0  1 --- 11  Radcliff lined a single down the right field line (CBX)
 0-0  1 1-- 00  Radcliff stole second (1>S)
 0-0  1 -2- 31  Moore,D grounded out to the mound (1>S.BBBX)
 0-0  2 -2- 12  Bresnahan struck out (2CBCFC)
 
**************  Bottom of the 2nd inning, Giants batting
 0-0  0 --- 11  Musial flied out to center (CBX)
 0-0  1 --- 10  Stargell grounded a single up the middle (BX)
 0-0  1 1-- 11  Dickey grounded out to first, Stargell to second (BFX)
 0-0  2 -2- 22  Scales grounded out to short (FCFFFBBX)
 
**************  Top of the 3rd inning, Colt .45's batting
 0-0  0 --- 12  DeMoss struck out (CCFBC)
 0-0  1 --- 12  Radbourn lined a single to shallow right (CSFBX)
 0-0  1 1-- 01  Radbourn stole second (F>S)
 0-0  1 -2- 22  Gardner,J struck out (F>S.BBS)
 0-0  2 -2- 12  Giles,G struck out (CBSS)
 
**************  Bottom of the 3rd inning, Giants batting
 0-0  0 --- 32  Smith,O walked (FBBSBB)
 0-0  0 1-- 02  Redding struck out (CFb1C)
 0-0  1 1-- 00  Torriente grounded out to short, Smith,O to second (1X)
 0-0  2 -2- 00  Boggs grounded out to second (X)
 
**************  Top of the 4th inning, Colt .45's batting
 0-0  0 --- 01  Charleston lined a single to right center (FX)
 0-0  0 1-- 20  Charleston stole second (BBp>C)
 0-0  0 -2- 32  Bonds,Ba walked (BBp>C.SBB)
 0-0  0 12- 01  Charleston was caught stealing third, Bonds,Ba to second 
                  (C>C)
 0-0  1 -2- 02  Bonds,Ba to third, Radcliff to first on an error by the 
                  third baseman Boggs (C>C.X)
 0-0  1 1-3 11  Moore,D homered deep to right, Bonds,Ba scored, Radcliff 
                  scored (SB>X)
 3-0  1 --- 21  Bresnahan homered deep down the left-field line (CBBX)
 4-0  1 --- 02  DeMoss lined a single to shallow center (CSX)
 4-0  1 1-- 22  Radbourn struck out (BCC1BS)
 4-0  2 1-- 00  Gardner,J grounded out to first (11X)
 
**************  Bottom of the 4th inning, Giants batting
 4-0  0 --- 12  Griffey Jr. struck out (CBSC)
 4-0  1 --- 02  Musial grounded out to first (CFX)
 4-0  2 --- 01  Stargell grounded out to second (SX)
 
**************  Top of the 5th inning, Colt .45's batting
                Cooper,A now pitching
 4-0  0 --- 11  Giles,G grounded out to second (BSX)
 4-0  1 --- 01  Charleston grounded out to third (CX)
 4-0  2 --- 31  Bonds,Ba walked (CBBBB)
 4-0  2 1-- 32  Radcliff struck out (CBFBFB>S)
 
**************  Bottom of the 5th inning, Giants batting
 4-0  0 --- 01  Dickey flied out to right (FX)
 4-0  1 --- 11  Scales grounded out to third (BCX)
 4-0  2 --- 31  Smith,O walked (BBBCB)
 4-0  2 1-- 22  Cooper,A struck out (BFSBS)
 
**************  Top of the 6th inning, Colt .45's batting
 4-0  0 --- 12  Moore,D lined a single to shallow right (SFBFX)
 4-0  0 1-- 32  Bresnahan struck out (C1>FBBpBS)
 4-0  1 1-- 01  DeMoss grounded into a double play, Smith,O to Scales to 
                  Musial (CX)
 
**************  Bottom of the 6th inning, Giants batting
 4-0  0 --- 32  Torriente struck out (BCBBFS)
 4-0  1 --- 32  Boggs grounded out to first (BBCSBX)
 4-0  2 --- 22  Griffey Jr. grounded out to second (CBFBFX)
 
**************  Top of the 7th inning, Colt .45's batting
 4-0  0 --- 01  Radbourn grounded out to second (CX)
 4-0  1 --- 30  Gardner,J walked (BBBB)
 4-0  1 1-- 00  Gardner,J was caught stealing second (>S)
 4-0  2 --- 01  Giles,G reached on an infield single to first (>S.X)
 4-0  2 1-- 22  Charleston struck out (CBp1Bp1FS)
 
**************  Bottom of the 7th inning, Giants batting
 4-0  0 --- 12  Musial lined a single to right center (CBSX)
 4-0  0 1-- 32  Stargell walked, Musial to second (BBCBCB)
 4-0  0 12- 11  Dickey grounded to first, forcing Stargell at second, 
                  Musial to third, Dickey to first (FBX)
 4-0  1 1-3 02  Scales grounded out to third, Musial scored, Dickey to 
                  second (FCX)
 4-1  2 -2- 00  Smith,O flied out to center (X)
 
**************  Top of the 8th inning, Colt .45's batting
                Campaneris now playing shortstop
                Davis,Cu now pitching
 4-1  0 --- 32  Bonds,Ba walked (CBBFFBB)
 4-1  0 1-- 32  Radcliff walked, Bonds,Ba to second (BCCBBB)
 4-1  0 12- 02  Moore,D struck out (SFC)
 4-1  1 12- 00  Bonds,Ba was caught stealing third, Radcliff to second 
                  (>C)
 4-1  2 -2- 01  Bresnahan grounded out to the mound (>C.X)
 
**************  Bottom of the 8th inning, Giants batting
                Sheckard now playing left field
 4-1  0 --- 00  Campaneris flied out to left (X)
 4-1  1 --- 30  Torriente walked (BBBB)
 4-1  1 1-- 01  Boggs lined a single to shallow center, Torriente to 
                  second (1CX)
 4-1  1 12- 00  On pickoff throw to second, Torriente to third on an 
                  error by the pitcher Radbourn (2)
 4-1  1 1-3 00  Griffey Jr. lined a single to left, Torriente scored, 
                  Boggs to second (2.X)
 4-2  1 12- 21  Musial grounded into a double play, DeMoss to Moore,D to 
                  Giles,G (BBCX)
 
**************  Top of the 9th inning, Colt .45's batting
 4-2  0 --- 21  DeMoss grounded a triple down the first base line (BBCX)
 4-2  0 --3 22  Radbourn grounded out to short (BBSSFX)
 4-2  1 --3 10  Gardner,J lined a single to shallow center, DeMoss scored 
                  (BX)
 5-2  1 1-- 11  Giles,G flied out to center (B>F>X)
 5-2  2 1-- 10  Charleston flied out to left (Bp111X)
 
**************  Bottom of the 9th inning, Giants batting
 5-2  0 --- 22  Stargell grounded out to first (CSBBFFX)
 5-2  1 --- 20  Dickey grounded out to third (BBX)
 5-2  2 --- 02  Scales flied out to left (CFX)