The Legends League, North Division


Part Two of a Series
by "Shakey" McGuiness
Legends League correspondent






Keokuk, Chicago, Toronto, Montreal

. That was the prediction for this division from my good friend

The Bleacher Bum

this spring. So, have these guys played to expected form so far? Well, yes and no. Considering Chicago is in first, tied with Toronto, and Keokuk and Montreal are both just a game and a half back,

TBB

was close anyway. But I don't think my good friend anticipated that a mere game and a half would separate team one from team four. This is one closely contested division, to say the least.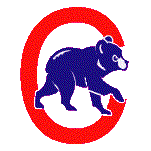 Chicago has new ownership, as does Keokuk, so it will be interesting to see which way those teams go from here. Will there be a trade, or a series of trades which propel one team or another to the top - or drop them to the bottom? Maybe a player or three currently underachieving will suddenly find their strokes (or fastballs) and grab the team by its collective collar and drag them to new heights? Only after the games are played and entered into the books will that answer become clear.

It must also be said that all four are bunched around the .500 mark. This is a fact that must be a disappointment to the fans of each. In fact, at the present time, not a one is over that mediocre mark. The division comprises the bottom four teams in the LL in terms of team BA, so a cursory examination of the situation could bring one to the conclusion that the reason for this is the scarcity of offensive firepower. Except if you look at their offenses not in terms of team BA, but by way of Runs Scored per 27 Outs (RC27) - a much more accurate measurement - their stock rises to the middle of the pack. All except Keokuk that is, which remains the anchor of the league, down there in dead last. Part of that sad statistic can be written off by their playing in the vast wasteland called Perry Park, otherwise known as

The Place Rallies Go To Die

. Conversely the Westerns do lead the league in ERA, again due in no small part to the great expanse of a ball field they call home. So that can certainly be called an even trade-off. The Royales are a notable third in ERA, despite playing in Parc Jarry, a certifiable launching pad, while Chicago and Toronto settle for the middle again.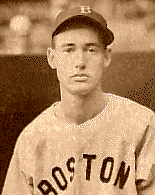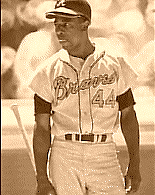 Will Ted Williams (.276-20-64) and Hank Aaron (300-16-54) have monster second halves and bring the Cubbies the Division title? In Jim Palmer (10-5, 3.14) they have a legit Cy Young candidate. Maybe he'll be the difference. Will Honus Wagner (.259-1-19) overcome his anemic numbers and offensively challenged home park and bring the goods home for the Westerns? Maybe Turkey Stearnes (.268-14-36) will be The Man for the Keokuk Nine. The park certainly doesn't seem to bother him all that much. Lefty Grove (5-5, 2.53) and Pete Alexander (5-5, 2.63) are pitching like aces but have next to nothing to show for it. This team, more than any other in the division, seem to be a wild card. The Royales, on the other hand, have identified their problem: too much muscle, not enough finesse. They lead the world in home runs, but make little of it because it seems that's all they can do. Reggie Jackson (.270-21-50) leads the regulars in OBA with a not entirely formidable .336. Since he's a middle of the order guy, don't expect Reggie to be setting any tables in this life, or the next for that matter. He's

The Straw That Stirs The Drink

, remember. So if they can land a table setter or two, the Royales can certainly rock their way to the top. The Blue Jays are another team that are hard to gauge. As has been demonstrated, they dwell in the middle of the pack in most categories. If a Manny Ramirez (.243-9-20) or Sadaharu Oh (.247-13-38) can step it up, they can make the difference. The acquisition of Mark McGwire(.288-5-11 in 22 games) has already improved the Jays' offense, but will it be enough? They are close, but isn't that the case for all of these teams?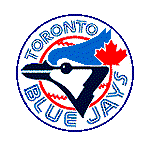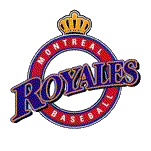 So who will it be? Who'll step up to the dish and knock in that deciding run? Damned if I know. Seriously. Pitching and Defense are the Bible, so that would seem to favor Keokuk. Put a gun to my head and make me choose, and well, that's the team that takes it. But any one of these teams can turn the trick. Watch the Royales. Watch the Cubbies. Watch the Blue Jays. Because it's anyone's division. One thing is certain though - only one team from this division will get into the playoffs. There will be no wild cards in a division where nobody can win more games than they lose.