The Legends League, East Division


Part One of a New Series
by "Shakey" McGuiness
Legends League correspondent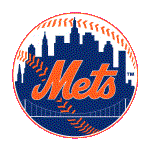 A third of the way into the season, and the pre-season favorites, the Metropolitans of New York stand in second place, five games in back of the Pirates. That's certainly no cause for concern, but this is New York. People want to know: What happened?!

The arrival of Da Babe from Boston, of all places, replete with numerous hot dog and beer endorsements, much publicized late night liaisons with A-list actresses, and so much more we cannot report on in a family newspaper, was simply everything the media hoped it would be. Except for on the field, that is. George Herman lost some time to a "belly ache" back in April, 17 days to be exact, and that surely hurt the team's standing somewhat (ed. note: that injury is documented by a Scoops Mibble article: The Ballad of The Bambino and I-Rod). But one cannot lie this all at the belly, ummm, feet of the rotund slugger. Ruth is doing his part but is getting no support. Maybe the recent acquisitions of Oscar Charleston and Jelly Gardner will spark the Mets offense from here on out. They have the talent, but perhaps a change of scenery was the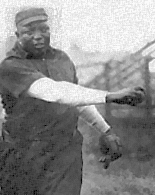 necessary medicine to bring it out. So far, so good, on that count, as both players have done well in their limited time in the city.

They will be plenty of pressure on the staff, however, as their two top hurlers have taken up residence elsewhere. Greg Maddux and John Smoltz are gone, and Urban Shocker and Schoolboy Rowe, two of the better "names" in the game, are now the aces of the staff, along with Negro League star Rube Foster. They'll have to carry the weight of staff from here, barring more activity. And never say never when it comes to trades in this league, that much is clear. Time will tell if the current staff can shoulder the burden, however.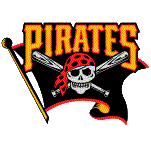 The Pirates, on the other hand, have survived some nasty injuries as well, but so far have been able to turn the negatives into positives. They traded Mel Ott for Randy Johnson in one of the most celebrated swaps of the year, only to see The Big Unit famously flame out. They traded hard throwing pitcher Amos Rusie for Johnny Mize, and The Big Cat, although having had some moments here and there, remains a question mark. Their Right Fielder can't seem to hit his weight, so they traded for Jesse "The Crab" Burkett, possibly to keep that other friendly face, Rajah Hornsby, company when the scowling begins. But ol' Jess responded by whacking out 8 safeties in his first nine Pirate at bats, so maybe the Bucs have found an answer there. But the biggest stars have been two Negro League stars: Chino Smith and Henry Kimbro. Those two have quickly become quite popular with the locals, as is per usual when their averages tend to rest in the .320 area code.

While Johnson still looks for his famously unhittable slider, Rapid Robert Feller, Ed Walsh, and Dave Steib have all been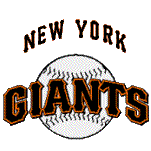 pitching extremely well, as has closer Troy Percival. So the Bucs still have a tenuous grip on first place as of this writing,

The Bridegrooms and the Giants, meanwhile, battle back and forth among themselves for the right to challenge the top two. Stargell, Killebrew and Dickey are banging the sphere out of parks at a goodly rate for the Jints, but 7 blown saves in 15
chances tells a sad story indeed. Things could be much different in New Yawk if Hoyt Wilhelm, Sparky Lyle and company had been a little more reliable early on.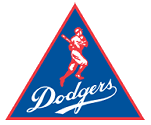 The Brooklyn Bridegrooms, conversely, have had problems scoring runs with any consistency, Zack Wheat, their fine outfielder, leads the regulars with but a .283 BA. Sandy Koufax and his fellow hurlers need some help if theses boys are to contend. Andy Messersmith, Tetsuya Yoneda, and the aforementioned Mr. Koufax have pitched their hearts out, and if they get some support, a surge in the standings is quite likely.

It's still too early to tell, but my boys at the gin mill don't like the fact that Maddux and Smoltz have been handed their walking papers. "They were proven winners", said Slim, just before slowly sliding off his stool. He was ignoring, of course, the inconvenient fact that there is no such thing as a proven winner in the first year of any league. One thing is for sure though: things can, and most likely will, surprise the prognosticators, both professional and amateur alike. It occurs to me that this is one reason why we love the game so much.