Spring Training Report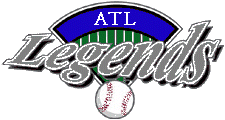 Legends League
by "Scoops" Mibble
Legends League Freelance Sports Reporter



My first assignment with the Legends League is to examine the spring exhibition results. My conclusion is that some of these boys can really play ball!

Ayep. They can get there from here.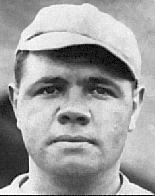 The Metropolitans of New York won the Spring title with 32 wins. That is not too surprising considering they stole The Bambino from Boston after the inaugural draft. Babe led the club with 19 home runs, 38 RBI, 42 Runs, 39 Walks, 54 Hits, 10 Doubles, 3 Triples, a .346 Batting Average, .477 On Base Average and a .814 Slugging Percentage.

Ayep. He led the Mets in all those categories plus a few others as well.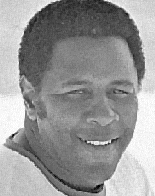 He did have some competition in his own division from one Pops Stargell of the cross-town rival Giants. The regular New York variety Giants not the new-fangled western variety, that is. Pops tied the Sultan of Swat for the Spring Home Run Title, and absolutely bushwacked him in the RBI title -- leading the Legends League with a sparkling 45 RBI, while putting up good numbers elsewhere as well; .313 BA (7th), .382 OBA (7th), .776 SLG (2nd) and 34 Runs (3rd). Ruth had good backup helping him out as well, with old timer Jesse Burkett (.340 BA, .423 OBA) and Japanese hot corner specialist Fumio Fujimura (.333 BA, .421 OBA). Where was Mickey Mantle, you ask? Solid but unspectacular (.293 BA, .400 OBA, 5 HR) -- his knees must have been acting up a little.

Ayep. Did I say they both are in the same East division? Along with the Pirates?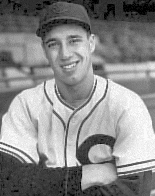 This Pittsburgh club innocently came in with the third-most wins of the Spring, and that was good enough to win the duel with the Giants for second place behind Ruth's Team. The Iron City boys think they have a way to take the shine off the Big Apple boys. That would be with young Rapid Robert Feller (6-2, 2.33), spitballer Big Ed Walsh (3-2, 2.23), old Negro Leaguer William Bell (3-0, 1.54) and a relief pitcher well acquainted with Shea Stadium and its vagrant breezes, John Anthony Franco (2-1, 1 Save, 0.51). It isn't all pitching in the Smokey City, there's solid, all-around, good, old time fun-a-damental type hitting going on in Forbes Field as well.

Ayep. But there was a team that outpitched everyone in the Legends League, and they came from the North Division.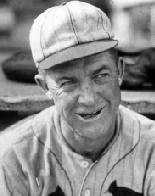 The Westerns from Keokuk will be spending a lot of time north of the border this year, and they will bring with them a pitching staff that came in with the only congregate ERA under 3.00 in this league's spring. To top off that stellar 2.94 Team ERA is also the crown for most Complete Games. Think about that for a bit 'cause it's mighty important, especially considering it is not because they don't have relief. The starting trio of the indomitable Lefty Grove (5-4, 2.81, 3CG), the uncontrollable Grover Alexander (5-2, 2.02, 3CG), and the control-artist Deacon Phillipe (4-3, 2.18, 3CG) is backed up when necessary by a relief trio of lefty Jesse Orosco (2-0, 6 Sv, 0.64), righty Kent Tekulve (4-0, 5 Sv, 1.15) and setup man Bill Hands (2-0, 1.26). Also mighty important to think about in Keokuk is the league-worst team batting average, at an anemic .223. Bottomed out only by their league worst On Base Average, the only one below .300 (.287)

Ayep. So that's one side of the coin. The other is not so pretty.

The South division captured the Flag of Ineptitude. Houston and the now ownerless Cincinnati ballclubs tied for the division lead with a disapointing .478 winning percentage. Herald of things to come, I say, though the boisterous Houston owner would be quick to disagree. As well, the only thing hot in Cuba was the weather. The ballclub there posted the weakest mark in the circuit, but even at .391 they were only 4 games back of the lead and still in the race. Pitiful.

The French-Canadians from Montreal in the North and the well-dressed Bridegrooms of Brooklyn of the East slid into the Legends regular season tied with the second worst record. Do we really need to say more? I am sure their hometown cranks are saying quite enough.

Chicago? Toronto? Homestead? Ayep, they are in this league also. Probably waiting for the real season to start.




Legends League Exhibition Final Standings

EAST W L Pct GB

New York Mets 32 14 .696 -

Pittsburgh Pirates 27 19 .587 5

New York Giants 24 22 .522 8

Brooklyn Bridegrooms 20 26 .435 12

NORTH W L Pct GB

Keokuk Westerns 29 17 .630 -

Chicago Cubs 25 21 .543 4

Toronto Blue Jays 22 24 .478 7

Montreal Royales 20 26 .435 9

SOUTH W L Pct GB

Houston Astros 22 24 .478 -

Cincinnati Reds 22 24 .478 -

Homestead Grays 21 25 .457 1

Havana Leones 18 28 .391 4