This article is published a little ahead of the promised 90-game mark, but I am sure not many will complain.In this 3rd part of the series we'll take a gander at the glovemen on patrol across the green diamonds of the Union and Legends Leagues. This report concludes the series as they'll be sending me over to cover the All Star Series next. But for the here and now we will take a good look at fielding, that most difficult of skills to quantify and describe. We will not attempt to define fielding excellence, but we will hit the highs and lows and even the middle ground in an attempt to absorb the gestalt of the thing.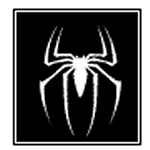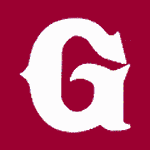 No team weaves a more secure web across the field than the Spiders of Cleveland. With a .981 Team Fielding Percentage they lead both leagues in this particular form of baseball skill. On their way to top the ATL in Fielding Percentage, the Spiders have accumulated the following: 2nd in Least Errors, 3rd in Put Outs, 4th in Total Chances & Assists, tied for 9th in Pitcher Pick-Offs, 15th in Double Plays, 17th in Passed Balls, 20th in SB Against, 21st in Caught Stealing, 23rd in Steal Percentage Against, and tied for last in Catcher Pick Offs. They run the entire spectrum there, and it is hard to pick out anything specific for them team-wise And going to individual performances highlights only second baseman Nap Lajoie who leads all keystone sackers with a .997 Fielding Percentage. For the Union League only, The Spiders have Johnny Romano who squats in at 7th in catching, and then Heinie Manush strolls in at 4th in left field. The Spiders seem to be proof that fielding excellence is a team sport, and what matters are the end results not individual highlights. On the other hand, you can find a Tokyo fielder in every Fielding Percentage leader list for the Union League except center field where they have nobody to qualify . . . Nomura 5th at catcher, Kawakami 4th at first base, Chiba 10th at second base, Yoshida 1st at shortstop, Nagashima 5th at third base, Yonamine 2nd in left field and Betto 6th in right field . . . but that doesn't mean the team aspect has been forsaken. The Giants of Tokyo are 4th in the ATL in Team Fielding Percentage at .980. If anything it appears that Cleveland and Tokyo have found seperate ways to climb to the top of the fielding charts.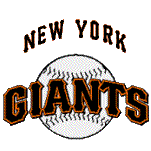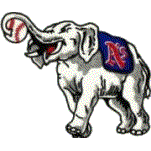 There is another Giants team, and they call New York home. Their Polo Grounds are as distinctive a ball field as there is, with mammoth outfield territories to cover down the power alleys and straight-away center, but precious little room down the lines. The stadium calls for a special kind of center fielder to hold everything together, and the New York Giants have had trouble finding someone that measures up. Up until the 19th of June Edd Roush patrolled deep center in the Polo Grounds . . . and he didn't do too badly -- .981 Fld Pct (9th in ATL), 2.86 TC/G (5th in ATL), 6 Assists (5th in ATL) and generally in the middle of the Top Ten Lists for every center field category. But he was traded for Dale Murphy who had compiled a touch better set of stats over in Wrigley's center field. The jury is out on how he'll do in the Polo Grounds. But speaking of centerfield, with players such as Willie Mays, Joe DiMaggio, Tris Speaker, Duke Snider and Ty Cobb patrolling the grassy lanes, just who is the top fielding centerfielder at this point? A difficult question. Newark's Willie Mays leads with a perfect 1.000 fielding percentage, but Washington's Richie Ashburn has by far the most Chances per Game (3.14), while Cincinnati's Tris Speaker has the most Assists (11), Keokuk's Billy Hamilton has the most Putouts (234), and Philadelphia's Jimmy Lyons has the most Doubleplays (3). There is no answer yet for that question, but one can't help but note that Jimmy Lyons, batting seventh and eighth in the order for the Athletics of Philadelphia is an anomoly in the league. With so many good centerfielders, Philadelphia has turned to a natural left fielder to play between Carl Yastrzemski in left and Mel Ott in right. All together the three combine to make the Athletics outfield one of the best fielding outfields in the ATL, if not the best. Their is a certain chemistry there that cannot be denied once one peruses the fielding lists. These things are extremely difficult to quantify, but the three of them give the Shibe faithful something to watch on the daily highlights at eleven.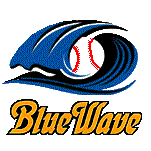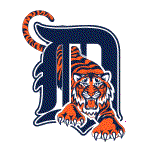 Is there a superstar of fielding in the ATL? Is there someone who stands out above the others in fielding? Well, there are some, like the aforementioned Nap Lajoie of Cleveland, who are doing exceptionally well in fielding percentage, but not in other areas such as chances per game -- which some would argue is even more important a measurement. Newark's Home Run Johnson and Boston's Joe Morgan have a much higher Chances per Game rate than Lajoie (6.04 to 5.70), so it is not fair to name any of them as the one. Roger Maris of Orix stands far in front of other right fielders in Chances per Game and Putouts per Game, and though he doesn't lead in other categories, he places well in the top ten in most. Tokyo's Yoshio Yoshida and Met Arky Vaughn do the same dance at shortstop, but there it is even more crowded as Montreal's Alex Rodriguez, New York Giant Ozzie Smith, Seattle Gary Templeton and others all clamour for attention. But none of them qualify as superstar status. Perhaps there isn''t any single player that stands out. But let's look at something team-wise that is vitally important: double plays. The Orix Blue Wave washes the bases empty more than any other club -- they lead the ATL with 71 DPs. Nothing is more devastating to an offense than the double play. Orix usually sends Cal Ripken to short, Del Pratt to second, Art Devlin to third and John Olerud to first. But they are not the whole story: Del Crandell leads all catchers in double plays (5), so he wants in on this as well. But while there is none from these five that stand out alone, together they have brought their team to the top of the double play charts. Their opposite number is in Detroit. Last in the ATL in double plays (40), can we blame that on the teamwork of Robin Yount at short, Bobby Grich at second, Gary Sheffield at third and Willie McCovey & Frank Howard at first? OK, maybe.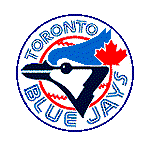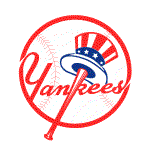 Where do we wrap up our sojourn into the Yin and Yang of the ATL? We have visited every ballpark except two, and so let us now go to Exhibition Stadium and Yankee Stadium. Exhibition Stadium is where the Blue Jays of Toronto call home, and it is the only turf field in the ATL. Common wisdom dictates that turf fields produce fewer singles and greater doubles and triples. Sadly, we won't be able to track that accurately at this point, but it appears Toronto falls somewhere in the middle in allowing doubles and triples, and on the good end in opponent batting average. The Blue Jays don't excel as a team in any fielding category, but they don't fail either. They are somewhere in the middle in most lists, though they do show a propensity to keeping the base stealers in check -- no doubt largely due to the presence of Ivan Rodriguez behind the plate. Home Run Baker does well individually at third base for Toronto, coming in third in the ATL in fielding percentage for hot corner glovemen (.975), but otherwise Toronto's expertise seems to lie in other directions. As for the Yankees, they are prominent in the individual top ten lists: spotlighting Yogi Berra at catcher, Don Mattingly at first, Phil Rizzuto at short, Craig Nettles at third, Ichiro in center and Wahoo Sam Crawford in right. We'll let you decide what it means that Lou Whitaker doesn't show up at second base in the charts, but we'll tell you that left field has been arecently handed over to Earle Combs, who along with a 1.000 fielding percentage is batting .291 so perhaps the situation there is settled. The Yankees score highly in some Team stats also: 1st in Least Passed Balls (2), 4th in Most Double Plays (63), 5th in Fielding Percentage (.979) and 6th in Least Errors (68). But on the other hand are last in Opponent Steal Percentage (.763) & Caught Stealing (23), 22nd in Assists (952) & Total Chances (3306), and 18th in Put Outs (2287). Highs and Lows. Yin and Yang.
That concludes this series. I hope it increased your enjoyment of the ATL.