Here we are at the 75-game mark, and as promised the second part of this report will deal with pitching. We all know that "good pitching will beat good hitting anytime, and vice versa" (
Bob Veale
), but we're going to investigate the situation anyway.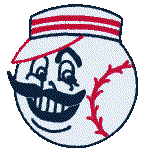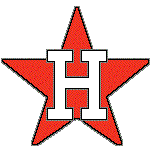 The bright lights of Wins and ERA leaders leads us directly to the historical foundation of baseball itself, the city of Cincinnati. No team epitomizes the early history of base ball as the Cincinnati boys do, and here in the Legends League, despite the hitter-friendly confines of Crosley Field, the Cincinnati pitching staff has risen above the crowd to stand in the rarified atmosphere of the league leaders. The team boasts the second best ERA in the Legends League at 3.49, but considering the best mark (3.44) is held by Keokuk with the aid of their intensely pro-pitcher park, the Cincinnati stat is all the more impressive. Keokuk leads in many categories, but when one considers that the overall batting average in Perry Park at this juncture is a microscopic .187 . . . one realizes that Keokuk's numbers are anomolous. Cincy's Noodles Hahn (8-5) leads the Legends circuit with a 2.40 ERA, while teammate Mike Mussina (2.63) is tied for the lead in Wins with a 10-3 mark. On the flip side, Houstaon, also in the South Division with Cncinnati, trudges in with the Legends League's lowest Win total, and worst ERA (4.84). Aside from the relief work of Rick Aguilera (5-4, 2.72, 12 Sv), the Astros have suffered through terrible times with Mike Torrez (2-6, 7.08, 16 Starts), Fernando Valenzuela (3-9, 6.40, 14 Starts), Mike Cuellar (3-6, 5.05, 16 Starts) and Mike Hampton (1-6, 4.81, 10 Starts). Something needs to be done when you can talk about Houston pitching without even mentioning Nolan Ryan (4-5, 4.01, 16 Starts).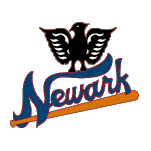 The Union League is not without their own pitching pre-eminence, and perhaps no other team characterizes that more than the Newark Eagles of the Atlantic Division. As in Cincinnati with Crosley Field, Newark with hitter-friendly Ruppert Stadium provides substance to their claim of having the best pitching staff in the ATL. With a team 3.29 ERA they have the best ATL mark there, and they come in on top with the most Quality Starts (45) as well. But the one stat that shows the Eagles have succeeded in an uphill battle is the single shutout they've managed in 76 games. Consistency, thy names are: Mariano Rivera (3-2, 1.50, 18 Sv), Juzo Sanada (8-2, 2.43, 4 CG), Sam Crawford (4-2, 3.06, 1 CG), Terris McDuffie (4-2, 3.28, 3 CG), Satchel Paige (5-4, 3.42, 3CG 1 Shu), Bill Holland (5-3, 3.60), John Candelaria (5-0, 3.65, 1 CG), Luis Tiant Sr., (5-1, 3.75, 1 CG) and Joe McGinnity (6-4, 4.47). On the other hand, there is the
Wild Thing
of Seattle, Mitch Williams (0-3, 4.02, 8 Sv). Mitch's record doesn't seem to be a flip side of that, even when one considers that in 30 appearances he has compiled 28 Walks, 20 K's, and allowed just 19 Hits in 31.1 innings . . . until one realizes that Williams has the best ERA of the Seattle staff, and it is that staff we are discussing. A staff with a composite 4.60 ERA. Additionally, with 1.4 HR/9 & 1.2 K/BB (both worst in ATL), 13.0 R/9, 4.0 BB/9 and 1.43 WHIP (all 2nd-worst in ATL) one can see why most of the betting has gone against the Pilots of late.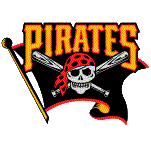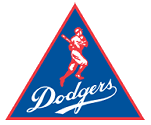 But where is the superstar of pitching at this 75-game mark? Is it Ferguson Jenkins of Montreal with his 4 Shutouts? May Pitcher of the Month, Toronto's Larry Jansen, with his .778 Quality Start Percentage? Or are we looking in the wrong place entirely? What about the bullpen? Ah, now we see the
Jolly Roger
of the ATL, Troy Percival (1-0, 1.19, 19 Sv, 1 Hld) of Pittsburgh. Percival has a take no prisoners attitude with a 3.0 H/9 & BB/9, and 8.9 K/9. Mind if I say that again?
3.0 Hits per 9 innings
! The league is batting .102 against him, and his heater has shut down the power numbers as well -- no doubles, 1 triple and 2 homers have been hit against him, for a .184 slugging percentage against. Percival isn't doing it alone, he is getting late-inning help of late from Mort Cooper (2-1, 1.71, 3 Sv), but what I meant was that he is getting set up nicely by John Franco (2-1, 3.00, 6 Hld) and Jeff Nelson (3-0, 5.03, 6 Hld). Pittsburgh is tied with the Yankees with the most Holds in the ATL (18). On the other hand, where does one find the opposing player to Percival? Perhaps that would be Steve Howe (1-5, 5.53, 2 Sv, 3 Hld) of Brooklyn. At first blush those stats don't seem as dark as Percival's is bright, but then let's look at Howe's Inherited Runners Scored Percentage: .667, 16 of 24 in 34 Games. Of relievers who have inherited 20 or more runners so far, Howe's record is the worst. Batters are hitting .327 against him, with a .509 slugging percentage and ,389 on base average. Troy Percival is the Fireman, while Steve Howe has been the Fire Starter.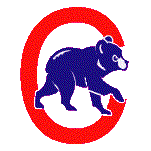 Where do we wrap up our sojourn into the ATL pitching? What dark recess or bright summit shall we explore? Well, pitching is winning, they say, and we've looked at three of the division leaders above (Cincinnati, Newark, Pittsburgh), and three cellar-dwellers (Brooklyn, Houston, Seattle) . . . so which of the remaining six teams in those positions merit our inquiry? The Cubs? The White Sox? The Seals? The Beaneaters? The Tigers? The Westerns? No fair peeking to right and left! The Cubbies sit atop their Legends League North Division on the strength of a three coordinated right arms: Jim Palmer (10-5, 3.14, 4 CG, 1 Shu), Tom Henke (5-1, 3.35, 7 Hld) and John Wetteland (1-1, 2.37, 12 Sv, 13 SvOp) -- ace starter, solid setup man, and dependable closer. In addition, Jeff Reardon (1-0, 3.47, 1 Hld) has contributed a .217 IR% in 28 games, and has led the team to a .318 IR% -- the best mark of any team with more than 100 inherited runners. To be sure, the Cubs have had problems in the rotation and bullpen, evidenced by Don Drysdale (3-6, 6.03), Greg Olsen (2-1, 5.97, 2 Sv, 1 Hld), Jim O'Toole (3-4, 5.61, 1 Sv, 3 Hld) and Jack McDowell (2-7, 5.11), but by working as a team they have pulled it together for a tie for first in the North with Toronto. Teamwork. That brings us to Boston where the idea of team play hasn't quite gelled. The Beaneaters primary problem is inherited runners. Or put another way, backing each other up on the mound. The ATL worst IR% resides in Boston, with a .500 mark. 90 runners have been inherited, 45 have scored. The Beaneaters are not that bad in other stats. In Union League standings they are 3rd in Blown Save % (.227), 2nd in Holds (17), 5th in Complete Games, Shutouts & Quality Starts, and around the league average in many other stats. But where it all breaks down is in Inherited Runners. Yoshiro Sotokoba highlights the problem as he has the team's 2nd-best ERA at 3.25, and otherwise is 4-5 in 12 starts and 6 relief appearances . . . but has a .700 IR% (7-10). Jeff Russell (0-2, 4.85, 5 Hld, .727 IR%) and Max Lanier (1-3, 5.54, 3 Hld, .521 IR%) have both allowed the most inherited runners to score on the team, 8. But the blame here goes further than that. No matter who the Beaneaters put in relief, they continue to allow inherited runners to score. It is tough enough to win in this league, but when your relief corps can't back up your starting rotation . . . it is doubly difficult.
That concludes the second part of this series, in the next, at the 90-game mark, I'll take a look at defense, and how that holds up in the All Time League.