Injuries are a nasty but important part of every season. The hopes and dreams of a franchise can be sunk on a pulled hamstring or tender groin. Luckily in our digitial universe players do not have their careers ended by injury, all that happens is that the General Manager and Field Manager (i.e. us), are forced to dig into our bag of tricks and find a solution to the problem of a player out due to injury.
This season has seen a number of players hurt, and in this league every player is an important player. So let's take a look at those who are out and see what the ramifications might be.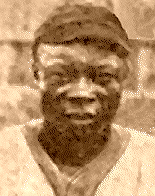 Dave Stieb beaned Spot Poles in the top of the 6th inning on the 11th of April in Pittsburgh. The umps decided it was not intentional so Stieb stayed in the game, but he was removed at the end of the inning by his manager. Stieb had come in for relief of Bob Feller in the 4th. Poles was hurt badly, and is expected to miss at least 37 games. That would bring him to at least the 19th of May before he returns. Right fielder Carl Furillo has been filling in so far. As of this writing (4/17) Brooklyn management has not placed Poles on the Disabled List, but if they do it is expected that they will call up Pedro Guerrero from the farm. While Poles doesn't have any power in his bat, he is expected to hit .300 and steal a lot of bases while patrolling the outfield in high style. Brooklyn pitchers will miss this fleet-footed outfielder, and opposing pitchers will be glad he's not on the base paths because he has extraordinary running skills. Brooklyn ended up losing the game Poles was injured in. He left with the Bridegrooms ahead in a 3-0 game, and in the 8th inning Pittsburgh began their comeback to a 4-3 win when Pop Lloyd tripled past Furillo, playing for Poles in right. In the 9th, Pittsburgh's Billy Francis won the game with a double to right-center, again just out of the reach of Furillo. Nobody knows for sure, but Spot Poles may have caught both of these crucial hits for outs. Counting that game the Bridegrooms are 2-3 so far since Spot Poles left the game injured, 4-7 overall.
Chino Smith, left fielder for Pittsburgh, was injured in a home game versus the Havana ballclub on 4/14 in the bottom of the 7th as he tried to outrun a groundball to Martin Dihigo at second base. He did manage to knock in Rogers Hornsby with the groundout, and put the Pirates up by 3 with the final run of a 10-7 ballgame. But Chino Smith went down hard and had to have help off the field. Max Carey subbed for Smith in that game, and seems as though he will stay in the lineup until Smith gets back. However, Carey will be playing right field, if early indications are correct, and Willard Brown will switch to left field for the Pittsburgh club. The Pirates have lost the first two games Chino has been out, after starting out 7-2.
Houston's Tony Gwynn left the 7th inning of a game with the New York Giants after pulling up lame on a groundball to Dwight Scales at second base. Harold Baines replaced Gwynn in right field that game, and hit a leadoff 9th inning home run in his lone plate appearance on the day. But that game was a loss for the Astros, at 11-7, and was decided long before Gwynn left the game. Although Baines came in on that day, the scoop is that Rusty Staub will probably replace Gwynn in right field until the injury runs its course. This is the chance Rusty has been waiting for, but the betting line in Seattle has long odds against Rusty taking the job away from Gwynn. But this writer saw Prince Hal putting a couple of ten-spots down on Rusty, so perhaps he knows something I don't. Gwynn will be out for 20 days, and should arrive back in uniform around the 4th of May. Houston will definitely miss Gwynn's batting average, but the question is will Staub be able to take the job away based on his power numbers.
Pitcher Ramon Bragana of Havana, who started the season injured, will miss most of April.. He had been slated to be the 4th man in the rotation to begin the season for the Leones. Bragana has been out from the 2nd of Arpil, and is not expected back until at least the 27th. He has been on the Disabled List all season so far. Luis Tiant the Younger took his spot in the rotation, and so far is 1-0, 2.70 and 1 CG in two starts. Tiant could very well win a spot on this injury, but Bragana might move Camilo Pascual (0-0, 10.38 in 2 starts) out of the rotation and down to the farm if he doesn't turn things around.
Pitcher Hippo Vaughn of the New York Giants came into the second game of the season as a reliever in the 4th inning. He threw 4 pitches to Toronto's Joe Kelley, and while backing up on Kelley's lineout to left field he felt something pop in his leg. That was all for him on the day, and likely for 18 more days as well. Vaughn was slated for long relief out of the bullpen, a job being filled by Spud Chandler and Andy Cooper now. Vaughn has not been placed on the DL, and can be seen on the bench during games charting pitches.
Also on the second day of the season, in Seattle, Tokyo's second baseman, Shigeru Chiba, popped out to first and aggravated the injury that had already kept him out more than half the pre-season. Chiba was supposed to be an important part of the infield composition for Tokyo, and his placement on the DL has left a considerable void. Hiramitsu Ochiai was initially placed at second base in the hopes that his bat would cover up his deficit fielding. However, Ochiai has been unable to get in the groove and has posted an anemic .143 Batting Average to go along with his 3 errors at second base in 8 games. Going the other way, Tokyo put Hisanori Karita in the lineup for his glove - and Karita has responded with a .308 Batting Average and a flawless second base in 5 games. Chiba is expected to be out at least until the 26th of April.
Detroit's Frank Howard tried to run too fast during a 4/11 game against Orix when he hit into a double play with the score 1-0 in favour of the Blue Wave. Hondo had come into the game as a left field sub in a double-switch when a relief pitcher had come in. He left batting .294 with 1 HR, and is not expected back until the 30th of April. The Tigers lost that game, and have gone 2-3 since then, and are 5-7 overall. Howard had been slated to play first base against lefty pitching, a spot that has been filled so far by Davey Johnson even though Norm Cash was expecting the shot. Detroit had a tough time in the Spring Season as well, losing Kirk Gibson and Chief Bender to injuries -- both started the season on the Disabled List. Bender could come back anytime, but the team hasn't seen fit to remove him from the DL, instead having him get some extra conditioning back home in Crow Wing County, Minnesota. Gibson on the other hand is still hobbling about, and should be on the DL at least until the 17th of April. Bender has spot starter and long relief roles waiting for him, while Gibson is penciled in as the main backup to Frank Robinson, Al Kaline and Ty Cobb.
The Seals of San Francisco have been saddled with the loss of Oscar Charleston since 4/8, when he jammed his ankle on a fielder's choice in a home game versus Seattle. Charleston will be out until the 24th, at least, but has not been put on the DL. Since he left the lineup, Reggie Smith and Pelayo Chacon have platooned in left field in his place.Smith is batting .250 with 2 RBI, and Chacon is at .071. The injury provoked a little controversy at the time, and Seattle manager Jim Bouton claims he was wrongly quoted on the Charleston injury. Regardless, San Francisco will be much relieved when Charleston returns to left field for them.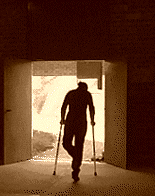 There have been 49 injuries since the regular season started, and the ones noted above are the worst of the lot. 15 of the injuries were only for the remainder of the game, and 16 were for 10 or more days. Cincinnati, Havana and Homestead have each suffered 5 injuries, while 5 teams haven't had an injury yet: Boston Beaneaters, Chicago White Sox, Montreal Royales, New York Mets and New York Yankees. Hit batsmen have accounted for 2 of the injuries (Spot Poles above, and Washington's Griffey Jr (1 game)), and an on-field collison was the cause of another (Ed Bailey of Washington). All the rest were of a general nature or because of stiffness associated with rain delays. More than a few have slanted the odds, and perhaps a couple will result in switched roles. But every one has the Owners flinching when they see their prize players pulling up lame.