"Catbird Seat"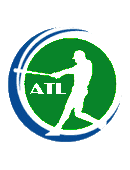 All Time League
by Cy Kosis
Freelance Sports Reporter At-Large


The Standings

Legends League


Team                            W    L   Pct      GB    L10  Strk




East

                                                             
Pittsburgh Pirates             21   13  .618       -    6-4   W1
New York Mets                  19   16  .543   2 1/2    6-4   L3
Brooklyn Bridegrooms           17   18  .486   4 1/2    4-6   W1
New York Giants                12   22  .353       9    2-8   L4
                                                                 


North

                                                            
Toronto Blue Jays              17   17  .500       -    3-7   L1
Keokuk Westerns                17   18  .486     1/2    3-7   L2
Chicago Cubs                   14   21  .400   3 1/2    3-7   W1
Montreal Royales               12   22  .353       5    5-5   W2
                                                                 


South

                                                            
Havana Leones                  25   10  .714       -    9-1   W3
Cincinnati Reds                24   10  .706     1/2    6-4   L1
Homestead Grays                16   19  .457       9    8-2   W4
Houston Astros                 13   21  .382  11 1/2    4-6   L1


Union League


Team                            W    L   Pct      GB    L10  Strk




Atlantic

                                                         
Newark Eagles                  28    8  .778       -    9-1   W8
Philadelphia Athletics         19   16  .543   8 1/2    6-4   L1
Boston Beaneaters              17   19  .472      11    4-6   L2
New York Yankees               14   21  .400  13 1/2    5-5   L4
                                                                 


Continental

                                                      
Chicago White Sox              20   15  .571       -    4-6   W3
Cleveland Spiders              15   20  .429       5    6-4   W4
Detroit Tigers                 14   20  .412   5 1/2    3-7   L3
Washington Nationals           12   22  .353   7 1/2    3-7   L4
                                                                 


Pacific

                                                          
San Francisco Seals            19   15  .559       -    7-3   W4
Orix Blue Wave                 17   16  .515   1 1/2    4-6   W1
Tokyo Giants*                  17   17  .500       2    6-4   W2
Seattle Pilots                 15   18  .455   3 1/2    3-7   L7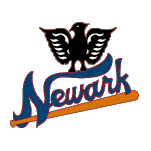 "Sitting in the catbird seat"

means sitting pretty, like a batter with with the count at three balls and no strikes. That certainly describes the season of the Newark Eagles (28-8) at this juncture.The rest of their Union League Atlantic Division has been battling with .500 as the Eagles soar in this early going to a 8 1/2 game lead. But just as a 3-0 count is not foolproof, neither is an early season lead even if it

is

the best record in the All Time League to date. However, with Willie Mays (.338, 14 HR, 42 RBI, 34 Runs) leading a potent offense, and curveball artist Juzo Sanada (5-1, 1.91, 3 CG) baffling opponent lineups, the Newark ballclub might be safe to sketch in post-season plans. Satchel Paige (5-1, 3.32, 3CG, 1 SHU) has settled down after a rocky start, and excellent relief pitching from Steve Reed (4-0, 1.10, 4 Hld), Mariano Rivera 1-1, 1.37, 9 SV) Sam Streeter (0-0, 3.38, 5 Hld) and John Candelaria (4-0, 3.55) anchor an otherwise solid pitching corps. The Say Hey Kid has plenty of help as well, with Home Run Johnson (.368, 26 Runs), Pete Hill (.330, 24 Runs), Buck Leonard (.289, 28 RBI) and a troop of part-time players anxious to prove their worth: Roy White (.351, 13 Runs, 13 RBI, 57 AB), Quincy Troups (.329, 20 Runs, 79 AB), Chester Williams (.292, 15 Runs, 72 AB) and Hurly McNair (.284, 17 RBI, 67 AB).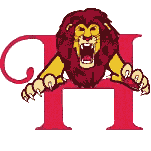 ¡La Habaneros es caliente!

Hitting, hitting and more hitting, the Boys from Havana are tearing up the Legends League to the tune of a .319 Team Batting Average. That mark is the best in both leagues. It is an amazing 42 points above the next highest team in the Legends League, and 68 points above the average for the Legends League. The Leones also have the highest On Base Average (.371) and Slugging Percentage (.510) in both leagues. They have hit the most Doubles in the Legends League (70), tied with Newark for both leagues, and are out in front of both leagues in Triples (26). They have the highest mark in RBI (209) and Runs (219) in the Legends League, and second overall. Alejandro Oms is the team and league leader in batting, currently standing at a stratospheric .422 mark with 8 HR, 30 Runs and 28 RBI. Oms is not alone, and in fact seven of the eight in the starting lineup are batting over .300: José Fernandez (.388), Cristobal Torriente (.382, 8 HR, 30 RBI, 28 Runs), Perucho Cepeda (.368), Roberto Clemente (.367, 25 RBI, 23 Runs), Martin Dihigo (.328, 30 RBI, 24 Runs), and Tony Perez (.328, 26 RBI). Only Rod Carew (.273, 32 Runs), the leadoff batter, remains below .300. The pitching has improved lately, and has contributed to the Leones overtaking the Cincinnati ballclub for the first time. The Havana staff is now third in the Legends League in ERA (3.72), second in Saves (9) & Complete Games (7), and third in WHIP (1.28) & K's (207).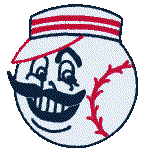 Most of the season this solid team has led the South Division of the Legends League despite troubles in the front office. Abandoned by their original owner, and working with an interim Field Manager until their new Owner and General Manager could take over, the Reds remained perched atop their standings all season until this last game before this writing. A 1-0 loss to Pittsburgh (21-13) coupled with a 6-3 Havana (25-10) win over the Mets saw the Redlegs (24-10) relinquish their hold on first place for the first time. Now the question is: Can the Reds regain the lead? They have the second best hitting (.277) and pitching (3.66) in the Legends League, and are led by a variety of stars. Tris Speaker (.383, 36 Runs) patrols centerfield, flanked by Al Simmons (.354) and Shoeless Joe Jackson (.302, 31 RBI, 24 Runs). Josh Gibson (.316, 7 HR, 20 RBI, 21 Runs) commands the home plate, while Jimmie Foxx (.295, 9 HR, 28 RBI, 20 Runs) anchors the infield. Not to be outdone, Mike Mussina (6-1, 2.23, 1 SHU) is the leader in the rotation with Harry Brecheen (4-1, 2.87) and Noodles Hahn (4-2, 2.44). Mustachioed Rollie Fingers (1-0, 0.90, 4 SV, 1 Hld) leads the charge from a bullpen that also includes Tiny Bonham (1-0, 1.72, 1 Hld) and Bob Stanley (0-1, 2.57, 1 Sv, 1 Hld). With the new General Manager trolling for trades, and rumours of wholesale changes, the fans wonder how long these favorites will remain in Cincinnati!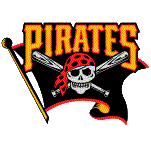 This Pittsburgh ballclub wasn't supposed to be sitting this pretty (21-13) in the East Division of the Legends League at this or any other juncture. When the Metroplitans of New York stole The Bambino from Boston the faithful in the Iron City gave up a collective moan. But the Pirates themselves are not the

innocents

of old, and led by fireballing closer Troy Percival (0-0, 0.64, 9 SV, .000 IRS%), unflappable setup man John Franco (2-0, 1.04, 3 Hld) and indomitable starter Ed Walsh (4-1, 1.17, 1 SHU) they have pursued and overtaken the Mets by 2 1/2 games at this writing. It hasn't been just pitching either, as their third-best batting (.261) in the Legends League attests. Henry Kimbro (.333, 25 Runs, 13 SB) in centerfield, Pop Lloyd (.275, 25 Runs) at shortstop, Rogers Hornsby (.279, 23 Runs, 20 RBI) at second base provide strength up the middle. Newcomer Gabby Hartnett is expected to solidify that axis by providing stalwart defense and timely hitting from behind the dish. True, there was some unsteadiness early on as some in the lineup seemed to have large holes in their bats, but that weakness has worn away and even the much maligned Billy Francis (.260, .351 OBA) has righted himself. Now if only Randy Johnson (2-5, 5.43) and Dave Stieb (2-4, 3.72) can join Bob Feller (5-2, 3.54), Urban Shocker (1-0, 3.30) and the aforementioned brightest stars on the roster in playing solid base ball, there will be a tremendous race here in the East.



The only no-hitter of the year belongs to ChiSox curveballer Bert Blyleven (5-2, 3.88, 3 CG, 2 SHU). But he's not alone in leading this club (20-15) to the top of the Continental Division of the Union League. The team is fourth in the Union League in pitching (3.71) as Blyleven is joined in the rotation by knuckleballer Phil Niekro (3-1, 2.72) and control artist Tom Seaver (4-2, 3.21, 2 CG, 1 SHU). The bullpen boasts Goose Gossage (1-2, 1.80, 6 SV, 3 Hld), Red Faber (0-1, 1.59) and Orval Overall (1-0, 2.79, 1 Hld) to keep games close enough for a struggling lineup to capture as wins. Dick Allen (.336, 9HR, 31 RBI, 22 Runs) will not be denied by anyone as he attempts to win games almost on his own from the offensive viewpoint. Dick Lundy (.308, 26 Runs) at shortstop has heard the beat of the bat in Chicago, but precious few others have. Though Roy Campanella (.238, 7 HR), Hank Greenberg (.214, 7 HR) and Wally Berger (.151, 6HR) have launched a few out of the confines of Comiskey, their batting averages leave a lot to be desired. In this early going a lot is being placed on a few pitching arms that have to stay healthy and strong. But if Dazzy Vance (2-3, 5.22) can overcome his early season injury, and Mike Marshall (0-1, 8.74, 3 SV, 2 Hld) can settle down and pitch like he is capable of, then perhaps the team can be carried all the way to the post-season on the broad shoulders of Dick Allen.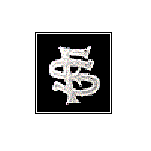 The Union League Pacific Division has been the tightest race through all of the season so far. All 4 ballclubs has had a piece of first place at one point or another, but the San Francisco club (19-15) has just taken what amounts to a commanding lead in this division at 1 1/2 games over the Orix Blue Wave. The Seals did this by going 7-3 in their last 10, while Seattle toppled to a tune of 3-7, and Orix fell at 4-6. Kevin Brown (4-0, 1.86, 2 CG, 1 SHU) hasn't been punching any dugout walls since he is enjoying ace status right now. He leads the way for Christy Mathewson (2-1, 2.10, 1 CG, 1 SHU), Smokey Joe Williams (4-2, 3.02, 2 CG, 2 SHU) and Stan Coveleski (3-2, 3.16, 2 CG) to bring in a solid rotation and second best (3.49) overall staff in the Union League. Good pitching is necessary because the lineup has had a major hiccup at the plate, in the basement of the Union League in regards to team batting (.202, .285 OBA). Roberto Alomar (.268, 23 Runs, 21 RBI) and a slumping Joe DiMaggio (.252, 11HR, 28 RBI, 26 Runs) lead the offense that for a time had only Joltin' Joe to look forward to. Jeff Bagwell at .124 is the epitomy of the batting struggles this club has gone through, and unfortunately for Bagwell the General Manager has gone out and traded for Keokuk's George Sisler (.125) to try and jumpstart the hitting. Luckily for San Francisco diminutive lefty Bobby Shantz (2-0, 2.21, 2 Hld) and side-arming righty Gene Garber (1-0, 3.09, 1 Hld) has successfully led a bullpen charged with keeping the score close because the offense can't score runs.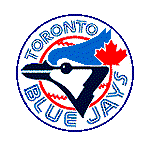 Often mistaken for a catbird by non-bird fanciers, the blue jay can be just as raucous and almost as domineering. But these Blue Jays have softly slid into the lead in their Legends League North Division. At 17-17 they cannot be said to be in good shape, but they are in a catbird seat for the nonce so we'll discuss their merits over that of the New York Mets (19-16) and Philadelphia Athletics (19-16), who even though have better records can only claim second place. No team seems willing to pull ahead in the North, with Toronto, Keokuk and the Cubs all going 3-7 in the last 10. Montreal, at 5-5, may have started to pull out of their nose dive so their companion Canadians better take note. Toronto comes in 3rd-worst in batting (.233) in the Legends League, and 7th in pitching with the league average 4.26 ERA. They can't find solace in their fielding (.972) either, as they come in 2nd-last. However, this team has won when it had to, and that is the important part no matter what else is brought to the fore. Sammy Sosa (.306, 5 HR, 15 RBI, 14 Runs) and Larry Walker (.265, 5 HR, 12 Runs, 11 RBI) have settled into a productive platoon in right field, while Derek Jeter (.273, 24 Runs), Edgardo Alfonzo (.261, 17 RBI, 17 Runs) and Sadaharu Oh (.250, 8HR, 21 RBI, 26 Runs) anchor the lineup. Robb Nen (2-0, 1.83, 9 SV) has been superlative as the closer, and Curt Schilling (4-3, 3.25, 4 CG) has shown flashes of brilliance in the starting nod. Rumours have circulated that a big trade is coming down the pike for this club, and we will have to wait and see if that enables them to maintain their lead.