"What Happened?"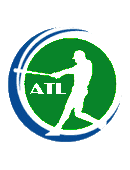 All Time League
by Cy Kosis
Freelance Sports Reporter At-Large


The Standings

Legends League


Team                            W    L   Pct      GB    L10  Strk




East

                                                             
Pittsburgh Pirates             17    9  .654       -    7-3   W4 
New York Mets                  15   12  .556   2 1/2    5-5   W3 
Brooklyn Bridegrooms           13   14  .481   4 1/2    6-4   L2 
New York Giants                10   16  .385       7    5-5   L3 
                                                                 


North

                                                            
Keokuk Westerns                15   13  .536       -    3-7   L2 
Toronto Blue Jays              14   13  .519     1/2    6-4   L3 
Chicago Cubs                   11   17  .393       4    3-7   L4 
Montreal Royales                8   19  .296   6 1/2    2-8   L1 
                                                                 


South

                                                            
Cincinnati Reds                20    6  .769       -    8-2   W5 
Havana Leones                  19    9  .679       2    8-2   W3 
Houston Astros                 10   17  .370  10 1/2    2-8   W1 
Homestead Grays                10   17  .370  10 1/2    5-5   W2 


Union League


Team                            W    L   Pct      GB    L10  Strk




Atlantic

                                                         
Newark Eagles                  20    8  .714       -    7-3   L1 
Boston Beaneaters              14   14  .500       6    7-3   W1 
Philadelphia Athletics         13   14  .481   6 1/2    5-5   L2 
New York Yankees               11   16  .407   8 1/2    4-6   W2 
                                                                 


Continental

                                                      
Chicago White Sox              16   12  .571       -    4-6   L3 
Detroit Tigers                 12   15  .444   3 1/2    4-6   W1 
Washington Nationals           10   16  .385       5    2-8   W1 
Cleveland Spiders              10   17  .370   5 1/2    5-5   L1 
                                                                 


Pacific

                                                          
Orix Blue Wave                 15   12  .556       -    5-5   L1 
Seattle Pilots                 15   12  .556       -    7-3   L1 
San Francisco Seals            14   13  .519       1    4-6   W1 
Tokyo Giants*                  13   14  .481       2    5-5   W2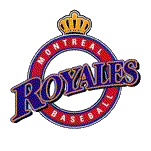 The Montreal Royales are not having a good year. At this juncture they have the notorious distinction of having the worst record in the ATL at 8-19. It isn't hard to find blame: Mike Schmidt has hit 7 home runs in 93 at bats but has hardly done anything else with his .183 batting average. Center field has also been a problem with both Willie Wilson (.184) and Roy Thomas (.115) still trying to get above the Mendoza Line. However, Dominic DiMaggio, at .240, may have stolen the job from them. The hitting is so bad right now that there are only three batters hitting better than Dominic: Mike Piazza .242, Will Clark .273, and Alex Rodriguez at what seems here in Montreal to be a stratospheric .316. No wonder the pitching staff is having trouble putting W's on the board. The prediction before the season was a dismal third place in the North Division for Montreal, and they haven't done anything yet to disabuse themselves of that tag. But with the rest of the North Division also in a position of uncomfortableness, the Royales are not too far from the frontrunner to be able to turn things completely around.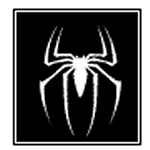 Cleveland started the season on a losing streak but has straightened out their web and has gotten themselves back into the ballgame. At 10-17 it might not seem like a sunny day to most teams, but since the end of the losing streak they have played better than .500 ball at 10-9. That hasn't been enough to get them out of last place in the Continental Division, but they are now only one-half game behind the plummeting Washington Nationals. Some of the credit has to go to Ted Abernathy (1-1, 2.16, 10 Games) and Genji Kaku (1-1, 2 Saves, 1 Hold, 2.18, 16 Games) who have done their best to stabilize the pitching, but at some point Smokey Joe Wood (0-4, 5.40) and Sudden Sam McDowell (1-2, 7.71) have to take the lead. What is also hurting is that their Spring Season Phenom, Elmer Flick, is struggling mightily in right field with a .194 batting average. He's not alone though, Earl Averill in center field is sitting atop that famous Line at .200, and Johnny Romano behind the plate is hurting at .177. Good thing Nap Lajoie (.373) is having no trouble stroking hits.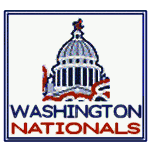 OK, we mentioned their plummeting in the previous discussion so we might as well talk about them here and now. Washington was picked to lead their division, and perhaps even win the whole shebang. But at 2-8 in their last 10, and 10-16 overall, something has to happen fast or it will be deficit baseball all season long. A new owner has taken over, with a new philosophy and new ideas. Sometimes the transition period goes smoothly when a team changes horses in mid-race, sometimes not. This time, not. Of course, it doesn't help that the man picked for so many post-season awards, Big Ed Delahanty, has been relegated to platoon work -- but his .158 batting average is not winning him any friends in the new administration. Then again, his new platoon mate, Brian Giles, is at .137 and getting more playing time than he, so maybe Big Ed has something to complain about. But even though the lineup is going through changes, not all the blame can be put on the hitters or the changes. Walter Johnson simply has to do better than a 5.66 ERA if he wants to lead this club to the post-season. Last place was not even mentioned in the pre-season for this crew, but the W's don't come in all by themselves -- the team has to work for them.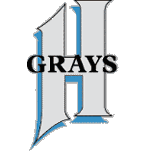 There is another club playing in Griffith Park in Washington D.C., and that club was also picked to win its division and perhaps everything else as well. Strangely enough, that club, the Homestead Grays, is also sitting forlornly at the bottom of its South Division, with a 10-17 mark. The Grays have been sputtering, mixing flashes of brilliance with shadows of despair. Willie Wells (.200) batting second in the lineup has not done his job there, and that is especially onerous because the leadoff batter, Cool Papa Bell, has done extremely well (.375, 22 SB). John Beckwith (.303) at third base, Lou Gehrig (282, 8 HR, 21 RBI, 25 Runs) at first base and Buck Freeman (.277) in right field have maintained a solid base if only the rest of the team can get it together. But even these four, with the exception of Lou Gehrig, are not providing clutch and timely hitting. It is possible to put up stats at the wrong times, and with the Won-Loss record what it is, that may be the case here. Of course, it doesn't help that aside from Cannonball Redding (3-0, 3.26, 2 CG) the pitching staff has been struggling to find their cadence. Homestead has not lived up to its promise.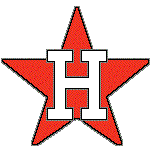 Tied at the bottom of the South Division with the Homestead Grays -- both an alarming 10.5 games behind the streaking Reds, and 8.5 games behind the second-place Havana ballclub. This is not a good place to be, but at least the Astros have company. A lot of the blame at this point can be placed on the shoulders of Nolan Ryan (1-3, 6.27, 6GS), Mike Torrez (0-3, 7.07, 7 GS), Fernando Valenzuela (0-3, 6.27, 4 GS) and Johnny Bench (.187, 3 HR). But having said that, if we also note that Johnny Bench is leading the club in RBI with 17, then we see that even though Keith Hernandez (.343, 16 RBI) and Ichiro Suzuki (.308, 14 RBI) appear to be doing good, the team as a whole just isn't getting the job done. The relief corps is doing very well, with Norm Charlton (0-1, 1.32, 4 Holds, 10 G), Rick Aguilera (1-1, 1.38, 7 Saves, 11 G) and Gary Lavelle (2-0, 3.06, 12 G) leading the way. Then there's Mike Cuellar (3-2, 3.33, 1 SHU) who is trying to provide a pivot point for the rotation, and holding his own in this tough league. But that just hasn't been enough. Houston has fallen upon some hard times here in the early going.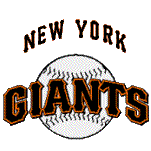 We did not expect to see the New York Giants in this situation. We didn't expect them to be flying high like the Washington and Homestead clubs, but with the hitters this team can bring to the plate we thought they'd make a good showing. Of course, there's still plenty of time to do just that. But Pops Stargell (.198) and Harmon Killebrew (.197) have to get out of their funk. Even if Stargell has been clutch with a team-leading 23 RBI, he just has to get himself on base more often so the other guys can knock him in. Hitters like Stan "the Man" Musial (.347) and Harry "the Slug" Heilmann (.333) need more support from the rest of the cast. But the real problem here seems to be the pitching staff. Aside from Kid Nichols (2-2, 2.79, 3 Holds, 11G, 1 GS) and Hal Newhouser (0-0, 2.79, 3 GS) there hasn't been too much good to talk about here. However, there is a lot bad to talk about, starting right off with Rube Waddell (1-3, 7.27, 7 GS), and continuing down to Andy Cooper (0-0, 1 Save, 7.15), Hoyt Wilhelm (1-3, 2 Saves, 2 Holds, 6.65), Spud Chandler (2-1, 1 Hold, 5.71), Sparky Lyle (1-2, 4 Holds, 5.63) and Red Ruffing (1-3, 5.53, 8 GS). We predicted the Polo Grounds would be tough on this staff, but so far it has been a horrendous road record (4-11) that has spiked the New York Giants season.