"Whadda I gotta do?"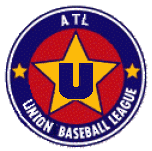 Union League
by Cy Kosis
Freelance Sports Reporter At-Large


ERA W L S G GS CG SHO INN H R ER BB K HR GDP BF
1.00 1 0 0 1 1 1 0 9.0 8 1 1 1 4 0 0 38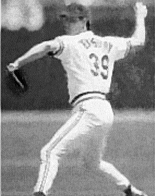 "What you see there is my stat line for this season," explained Bob Tewksbury to me. "I started the third game of the season for Washington. We played Boston, the Beaneaters. We had split the first two games. 3-2 they won the opener. We came back for an 8-5 win second time around. Then I got on the mound."

His manner is one of disbelief. Short, choppy hand movements accentuate words that come out staccato fast between breaths that fill the room with sighs. He is a man stunned.

"The fourth game we lose again, so the series gets split. But my game is a win. My game, I spread out 8 hits over 9 innings. Not until the 9th do they get more than one hit in an inning. I'm getting tired. The score is 2-0. Simmons lines a single to center. Moore lines a double to left-center. I see Wilbur [Wood] warming up and I know I gotta buckle down. Second and third, no outs, 2-0. Maury Wills up. He can be a tough out sometimes, and this time I lose him. He walks to load the bases. I missed the plate. Nothing Thurman [Munson] can do to pull it in for a strike. He comes out to talk to me. I figure it's over. Bases loaded, no outs. But, no. Thurman looks to the dugout, and then tells me it's my ball game.

My

ballgame"

At this point Tewks has to get up and pace a bit. When he's measured off enough nervous energy, he continues.

"Y'see.

That's

the way it was on the club. That's the way it was

then

. It ain't that way now."

Tewks talks like it is ten years in the past, but it was just a few days ago.

"Lou Brock pinch hits for Johnny [Antonelli]. Lefty even, and I'm still in there." He shakes his head and gestures widely in a suspension of belief. "I bear down but Lou smashes a ground ball that looks like it's found the hole and two runs'll score. But Bingo (DeMoss) is there at second I don't know how he did it, but he snares it and

still

has time to throw Lou out at first. Lou doesn't like it and argues a bit, but he's doing it because he knows he got beat and can't believe it. Simmons scores and everyone moves up. But I got an out. I feel good."

He stops the narrative at this point, and gestures as if pulling me aside.

"Y'know Bingo ain't on the team anymore either. I mean, what did Bingo do? Is batting .391, 3-fer-3 in stolen bases and flawless fielding a crime nowadays? They sent him to Havana, fer crissakes! Exiled him! Nobody plays second like him. Hit it to him and

bingo

, yer out! Know what I mean? Ah. At least he's got a job."

Another bout of pacing to regain his balance, and he continues.

"Anyway, I know I got the game at that point. Second and third, one out, 2-1. But I got the feeling. It's mine. The two guys they got for The Babe are up next. Morgan and Singleton. Bam-bam. One-two. They go down. Line out to short and ground out to third. Complete game win. A great feeling, a complete game win, y'know? Next thing I know I'm released. They give me a train ticket home, and I'm packing my bags. I'm lucky it ain't a bus tcket. So whadda I gotta do? Huh? Whaddya gotta do to stay on this club? You wait. I'll catch on somewhere. Then they'll see. Wait 'til I get to face them in a game. Yep. You wait."

This is a

tough

league!