ATL Records, Awards and Achievements
---
"
Gold Gloves, Silver Bats and Green Diamonds
"
The ATL awards are commendations of all-around excellence. The Gold Gloves, the Silver Sluggers and the Best Nines are more than simple league leader awards. These awards are an attempt to award the full ballplayer within the context given. It is not always the case that the best fielder, for example, has the best Fielding Percentage. Or that the best slugger has the most home runs. It also follows that the "
best
" player at a position might not lead the league in anything -- but instead show an overall level of excellence across all aspects of play that excerls what anyone else has achieved this season. As well, it is important for these ATL Awards that the player in question be an everyday player within that league. That does mean some deserving gloveman might lose out on a Gold Glove because he was mainly a late-game replacement or his weak bat kept him out of the lineup for a long stretch. Or that a top batsman will miss on the Silver Slugger because he was traded mid-season to the other league. But the awards
will
show the best players in the league, day in and day out, 9 innings a game. These ATL awards are for the
everyday player
.
---
2005 ATL Gold Glove Awards
Legends League

Catcher               Bill Dickey              New York Giants
First Base            Lou Gehrig               Homestead Grays
Second Base           Eddie Collins            Keokuk Westerns
Third Base            Jackie Robinson             Chicago Cubs
Shortstop             Alex Rodriguez            Montreal Expos
Left Field            Al Simmons               Cincinnati Reds
Center Field          Billy Hamilton           Keokuk Westerns
Right Field           Larry Walker           Toronto Blue Jays
Pitcher               Pete ALexander           Keokuk Westerns




Union League



Catcher              Roy Campanella          Chicago White Sox
First Base           Bill Terry         Philadelphia Athletics
Second Base          Joe Morgan              Boston Beaneaters
Third Base           Craig Nettles            New York Yankees
Shortstop            Joe Cronin                  Newark Eagles
Left Field           Carl Yastrzemski   Philadelphia Athletics
Center Field         Joe DiMaggio          San Francisco Seals
Right Field          Sam Crawford             New York Yankees
Pitcher              Hideo Fujimoto             Orix Blue Wave



2005 ATL Silver Slugger Awards

Legends League

Catcher               Josh Gibson              Cincinnati Reds
First Base            Jimmie Foxx              Cincinnati Reds
Second Base           Rogers Hornsby        Pittsburgh Pirates
Third Base            Mike Schmidt              Montreal Expos
Shortstop             Perucho Cepeda             Havana Leones
Left Field            Stan Musial              New York Giants
Center Field          Tris Speaker             Cincinnati Reds
Right Field           Reggie Jackson            Montreal Expos
Pitcher               Takehiko Bessho        Toronto Blue Jays




Union League



Catcher              Quincey Trouppe             Newark Eagles
First Base           Buck Leonard                Newark Eagles
Second Base          Joe Morgan              Boston Beaneaters
Third Base           Dick Allen              Chicago White Sox
Shortstop            Joe Cronin                  Newark Eagles
Left Field           Barry Bonds                Seattle Pilots
Center Field         Joe DiMaggio          San Francisco Seals
Right Field          Mel Ott            Philadelphia Athletics
Pitcher              Hideo Fujimoto             Orix Blue Wave
2005 ATL Best Nine Awards

Legends League

Catcher               Bill Dickey              New York Giants
First Base            Lou Gehrig               Homestead Grays
Second Base           George Scales            New York Giants
Third Base            Mike Schmidt              Montreal Expos
Shortstop             Perucho Cepeda             Havana Leones
Left Field            Stan Musial              New York Giants
Center Field          Henry Kimbro          Pittsburgh Pirates
Right Field           Reggie Jackson            Montreal Expos
Pitcher               Fergie Jenkins            Montreal Expos




Union League



Catcher              Quincey Trouppe             Newark Eagles
First Base           Bill Terry         Philadelphia Athletics
Second Base          Home Run Johnson            Newark Eagles
Third Base           John McGraw          Washington Nationals
Shortstop            Joe Cronin                  Newark Eagles
Left Field           Frank Robinson             Detroit Tigers
Center Field         Willie Mays                 Newark Eagles
Right Field          Mel Ott            Philadelphia Athletics
Pitcher              Hideo Fujimoto             Orix Blue Wave
---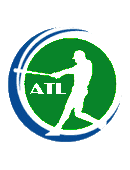 ---

---
Copyright 2005 DMBATL © All Rights Reserved
Copyright 2005 John Mortimer © All Rights Reserved
Copyright 2005 Edward Mortimer © All Rights Reserved