ATL Records, Awards and Achievements
---
"
MVP, Cy Young, Fireman & Manager
"
There are three ATL Awards for individual players that perhaps mean more than any other awards. They are the MVP, the Cy Young, and the Fireman of the Year. The MVP Award is undoubtedly the highest honor an individual ballplayer can receive. At a lower level, but still more important than other ATL awards, are the Cy Young and Fireman of the Year. The Cy Young Award is the highest accolade for pitchers, but with it comes a bias toward starting pitchers. With the advent of high quality relief pitching, the Fireman Award should come into its own -- and here in the ATL it has. We award one award of each for the two Leagues, Legends and Union. But wait! There is one more major award, and it is the Manager of the Year. Perhaps the most important ingrediant in any team chemistry is the catalyst, the guiding force behind it all -- the manager, general manager and owner -- in short, us. We have an award too, voted on by our peers.

These are the Kings of 2005 ATL baseball!

---
2005 ATL MVP Award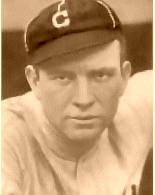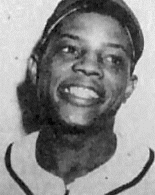 Tris Speaker
Cincinnati Reds, Legends League
Willie Mays
Newark Eagles, Union League


Legends League MVP Vote Tally



Name         P    AVG   OBP   SPC    G   AB    H  2B  3B  HR    R  RBI   BB    K HBP  IW  SB  CS PTS


Speaker*     cf  .349  .428  .575  119  473  165  38   9  17  112   60   65   58   4   2  19  16 31(5)


Foxx         1b  .305  .389  .600  142  525  160  19   5  42   93  120   73  131   4  10   3   5 19(1)
Ruth*        rf  .296  .444  .638  106  362  107  20   7  30   95   76   99   78   2  10   3   0  9(1)
Lloyd*       ss  .318  .394  .506  150  601  191  32  21  13  102   93   76   77   1   7  22  11  9(1)
Oh*          1b  .293  .416  .630  115  403  118  24   5  34   90  102   87   57   4   2   2   0  8(1)
Gehrig*      1b  .292  .392  .547  154  590  172  30   5  37  108  128  103   88   0  15   8  10  6(1)
Cepeda,P     ss  .341  .387  .549  121  443  151  26   9  16   71   73   20   98  16   0  24   4  5(1)
Williams,T*  lf  .330  .451  .580   53  188   62  11   3  10   46   30   44   26   0  11   2   2  3
Jackson,R*   rf  .255  .334  .530  154  600  153  34   7  39   95   96   72  161   3   4  15   8  3
Mize         1b  .281  .354  .537  144  549  154  22  10  33   93  113   61   97   5   2   2   2  3
Musial*      lf  .283  .364  .535  152  604  171  37  11  31  100  115   74   72   4   4   4   2  2
Kimbro*      cf  .295  .354  .499  141  563  166  20  16  21  122   69   53   89   0   2  63  20  1

Name         P     ERA   W   L   S   G  GS  CG SHO     INN    H    R   ER   BB    K  HR GDP   BF Pts 
Roberts      sp   2.97  15   4   0  26  25   5   2   181.2  146   71   60   40  103  21  10  732  1



Union League MVP Vote Tally




Name         P    AVG   OBP   SPC    G   AB    H  2B  3B  HR    R  RBI   BB    K HBP  IW  SB  CS PTS




Mays         cf  .312  .381  .599  135  529  165  13  11  39  112  134   62   90   4   0  14  13 25(3)


Allen,D      1b  .293  .364  .580  127  498  146  15   7  38   83  100   55  132   3   1   2   0 15(3)
Ott*         rf  .301  .391  .570  154  588  177  29   9  37  101  113   85   84   4   3  14   6 11(1)
Cobb*        cf  .332  .395  .548  152  624  207  27  18  24  126   86   63   76   4   2  46  35 10(1)
Maris*       rf  .244  .316  .462  135  439  107  18   6  22   64   74   45   63   4   1   1   0  6(1)
Drake,V*     cf  .297  .339  .501  126  471  140  24   9  18   67   76   26  105   5   2  22   6  6
Mantle#      cf  .317  .435  .676   86  306   97  12   4  30   73   69   65   62   1   1   8   2  5(1)
DiMaggio,J   cf  .271  .320  .603  146  587  159  28  13  47  110  138   43   72   2   2   0   1  5
McGraw,J*    3b  .288  .418  .348  154  587  169  12   4   5  110   66  119  102  14   0  47  42  5
Johnson,HR   2b  .335  .406  .466  131  504  169  24   6  10   98   68   58   63   3   0  16   7  1




---
2005 ATL Cy Young Award
Robin Roberts
Cincinnati Reds, Legends League

Roger Clemens
Detroit Tigers, Union League


Legends League Cy Young Vote Tallies




Name             ERA   W   L   S   G  GS  CG SHO    INN   H   R  ER  BB   K  HR GDP Pts




Robin Roberts   2.97  15   4   0  26  25   5   2  181.2 146  71  60  40 103  21  10 39(6)


Greg Maddux     2.90  16   9   0  31  30  10   5  220.0 194  78  71  30 113  16   9 29(5)
Fergie Jenkins  2.59  14   9   0  32  31  10   5  232.2 201  78  67  50 149  19  16 18
Troy Percival   2.19   3   3  36  63   0   0   0   70.0  28  19  17  23  70   8   1 13(1)
Stan Coveleski  2.52   7   2   0  11  11   4   1   82.0  63  25  23  25  45   7   5  6
Larry Jansen    3.61  12   9   2  31  18   4   1  149.2 136  72  60  44  84  17  10  5(1)
Curt Schilling  3.73  13   8   0  33  33   8   0  238.2 224 110  99  69 175  41  11  3
Dolf Luque      3.52  11   2   0  42  14   4   2  143.0 125  63  56  51  69  16   7  1
Mike Mussina    3.17  15   6   0  30  30   6   3  201.2 170  82  71  53 141  20   6  1
Hal Newhouser*  3.75  14   4   0  38  37   5   0  225.1 202 108  94 107 185  15  12  1
John Wetteland  2.85   4   3  21  57   0   0   0   60.0  55  20  19  20  54   5   2  1



Union League Cy Young Vote Tallies




Name               ERA   W   L   S   G  GS  CG SHO    INN   H   R  ER  BB   K  HR GDP Pts




Roger Clemens     2.89  13   7   0  32  32   5   2  227.0 181  83  73  93 201  21  12 27(3)


Mariano Rivera    1.87   7   3  30  55   0   0   0   62.2  38  19  13  31  52   3   5 12(1)
Juzo Sanada       3.16  15   7   0  25  25   9   1  185.1 161  73  65  48 104  19  18 10(2)
Hideo Fujimoto    3.13  15  10   0  35  33  12   3  244.2 172  95  85  94 137  22  24 10(1)
Cy Young          3.11  12  10   0  29  29   9   1  205.1 174  82  71  38 106  22  12  8(1)
Mutsuo Minagawa   2.93  14  12   0  30  30  11   3  218.1 178  85  71  65 102  20  10  7(1)
Bozo Wakabayashi  2.56   7   9   3  30  20   5   1  158.0 116  49  45  52  58  20  15  6(1)
Phil Niekro       3.24  14  11   0  36  36   5   0  233.1 215  93  84 105 119  10  10  5(1)
Christy Mathewson 3.27  12   5   0  28  27   7   2  187.1 174  79  68  57 110  15  21  3
Juan Marichal     3.58  15  10   0  31  31   9   1  221.0 229 105  88  61 133  31  14  3
Mark Eichhorn     3.65  11   3  11  80   0   0   0  138.0 146  61  56  56  73  11  14  3
Goose Gossage     2.53   2   4  32  59   0   0   0   85.1  67  25  24  38  67   7   1  2
Jay Howell        3.24   4   6   5  81   0   0   0  105.2  95  50  38  35  56   3   6  2
Shingo Takatsu    1.93   7   6  15  38   0   0   0   51.1  33  13  11  29  21   3   6  1


---
2005 ATL Fireman of the Year Award
Troy Percival
Pittsburgh Pirates, Legends League

Mariano Rivera
Newark Eagles, Union League


Legends League Fireman of the Year Vote Tallies




Name             ERA  W  L   S   G HLD  IR IRS  IR%   INN   H   R  ER  BB   K HR GDP PTS 




Troy Percival   2.19  3  3  36  63   2  21   6 .286  70.0  28  19  17  23  70  8   1 35(7)


Tom Henke       3.15 11  3   2  68   9  38  10 .263  88.2  75  37  31  32  85 12   6  9(1)
Hoyt Wilhelm    4.40  8  7  35  79   4  21   5 .238 118.2 107  61  58  30  78 16   5  9
Robb Nen        3.44  5  2  23  74   2  40  13 .325  86.1  69  34  33  29  68  7   8  6(1)
Trevor Hoffman  2.77  6  7  18  54   1  38   9 .237  61.2  47  22  19  19  53  3   5  6
Rick Aguilera   3.65 10  8  14  49   0   9   3 .333 116.0 107  48  47  35  85 16  14  4
John Wetteland  2.85  4  3  21  57   1  40  17 .425  60.0  55  20  19  20  54  5   2  3
Jose Mesa       2.05  5  3  12  46   2  40   7 .175  44.0  43  10  10  14  27  1   0  1
Ron Reed        1.71  1  4  11  37   3  10   4 .400  42.0  33  11   8  15  32  1   1  1
Yutaka Ono*     4.06  8  5   3  78   9  61  23 .377 106.1 107  54  48  28  76 18  12  1
Bob Stanley     3.75  5  3   5  66   7  35  13 .371 100.2 103  49  42  40  43  9   4  1



Union League Fireman of the Year Vote Tallies




Name             ERA   W  L S   G   IR IRS  IR%  INN   H   R  ER  BB   K  HR GDP Pts




Mariano Rivera   1.87  7  3 30  55  38   9 .237  62.2  38  19  13  31  52  3  5 29(5)


Goose Gossage    2.53  2  4 32  59  15   8 .533  85.1  67  25  24  38  67  7  1 20(2)
Mark Eichhorn    3.65 11  3 11  80  58  22 .379 138.0 146  61  56  56  73 11 14 10(2)
Bruce Sutter     2.57  5  6 20  57  25  13 .520  84.0  70  26  24  31  54  7  6  5
Shingo Takatsu   1.93  7  6 15  38  15   5 .333  51.1  33  13  11  29  21  3  6  4
Dennis Eckersley 1.99  4  3  6  41  19   4 .211  54.1  42  19  12   9  47  6  3  3
Steve Bedrosian  3.17  7  6 14  51  14   6 .429  71.0  65  29  25  40  40  5  1  3
Mike Jackson     3.58  4  5  2  73  46  23 .500  98.0  83  43  39  46  65 11  4  1
Bill Henry*      3.08  4  4  1  43  26   5 .192  61.1  56  27  21  29  46  4  2  1



---
2005 ATL Manager of the Year Award
John Mortimer
Pittsburgh Pirates, Legends League


Name                               PTS
---------------------------------------
John M., Pittsburgh, Legends       21(4)
Craig/Drew, Cincinnati, Legends     8(1)
Trish, Orix, Union                  3
Lou, Washington, Union              3
George, New York Giants, Legends    3
Ed, Tokyo, Union                    3
Bill, Newark, Union                 2
Joe, New York Mets, Legends         1
John D., Chicago White Sox, Union   1


---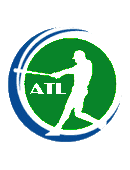 ---

---
Copyright 2005 DMBATL © All Rights Reserved
Copyright 2005 John Mortimer © All Rights Reserved
Copyright 2005 Edward Mortimer © All Rights Reserved