Controversy: What the League Veto of The Gehrig Trade Means
Topic: Trades
An important event is playing out right now in the ATL, and like all pivotal events in any organization it doesn't come without controversy. A lot has been said about the pros and cons of the trade that precipitated this event, and a lot has also been said about the motives of those involved with voting for or against the trade. I will try to cut through all that and assess why the League vetoed the trade, and what that means for the direction of the League.
I invite everyone to post comments to this thread, but I caution that this is an esoteric thread about Ideals, and not a political rant for or against the trade, nor is it a platform for statistical subterfuge. This is a thread about what the League Veto means to the League.
I think several other trades have a direct bearing on this one, three trades especially, and I will try to put them in a coherent light regarding this trade, and then come to a conclusion.
First, The Vetoed Gehrig Trade, for reference: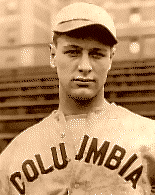 To StL Stars:
Lou Gehrig 1B
Mitsuhiro Adachi SP
To Washington:
Jim Whitney SP
Steve Reed CL
Edgar Martinez DH
Vic Harris LF
Norm Cash 1B
Gil Hodges 1B
The Other Trades:
TRADE 1: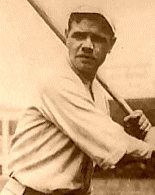 To Boston:
Joe Morgan 2B
Ken Singleton RF
To NY Mets:
Larry Doyle 2B
Babe Ruth RF
The single worst trade in the short history of the ATL. However, even this trade had its vocal proponents which just highlights that consensus is always difficult to achieve. I think this trade has a lot of bearing on The Gehrig Trade for those who voted Nay. The argument here in favour of the trade was that Morgan and Singleton, batting first and second in the Boston lineup, would produce more Runs than Ruth batting 3rd or 4th, and Doyle batting 8th. Sim results were produced to substantiate this claim, and the Boston owner proclaimed himself very happy with Morgan & Singleton instead of Ruth & Doyle. However, most opinion on the fate of Boston before and after this trade took a 180 degree turn. The Ruth Trade was quickly labeled "The Curse," and the Boston owner was heard from a handful of times over the next few months before he disapeared completely. I think some of the owners took notice of the ultimate effect -- a Lost Owner. Whether that was good or bad for the League is a point open to debate, and will not be debated here. The point is, that perhaps this trade more than any other had influence on The Gehrig Trade. At the time, several owners expressed opinions offlist that I should intervene and nullify the trade. The WatchDog Clause had not yet been given the jurisdiction over all trades, and I was not yet ready to enact Landesian Laws for the fledgling league. However, the inaction on the part of the League at this juncture may have fueled the response to this year's Gehrig Trade. Joe Morgan is a hall of famer, and a great second baseman, but he is not a unique talent at second base. Rogers Hornsby, Eddie Collins, Nap Lajoie, and Martin Dihigo would all take exception to Morgan eclipsing them.
TRADE 2: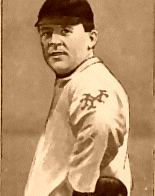 To Cincinnati:
Dan Brouthers 1B
John McGraw 3B
To Washington:
Lou Gehrig 1B
Reds 2nd Round Pick (Lip Pike)
As mentioned at the time, this appears to have more value for Washington than Cincinnati. However, McGraw is a unique third baseman -- a hall of famer with exceptional skills and large 'legend' factor. Baseball would not be the same if it were not for Muggsy McGraw. Brouthers is a superstar of his time, but so was Lip Pike on the other side of this equation. Lou Gehrig is alone as a unique talent at first base in Baseball history. Some players come close, Jimmy Foxx probably the closest, but Gehrig is alone on the top of the first base heap. Still, Brouthers is capable of putting up Gehrigian Numbers in a good year. Problem is, Gehrig puts up those numbers in an average year. It does seem that Gehrig's abilities are not being appreciated, and this trade lay the foundation for The Gehrig Trade.
TRADE 3: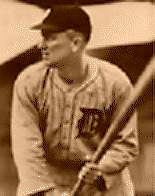 To C.Cubs:
Ty Cobb CF
To Detroit:
Babe Ruth RF
Ruth for Cobb, again controversial but involving two unique talents. Cobb had been sought after in other trade talks in the first ATL season, but was "untouchable." This is the first time Cobb has been traded. Is Cobb as good as Ruth? Of course not: there is only one Bambino. However, just as McGraw is no Gehrig, Cobb is no Morgan. Cobb for Ruth is a swap of two unique talents, two unique individuals, two unique baseball legends. There is a lot of fantasy 'worth' backing up both players, not only stat lines.
Conclusion
I think the direction this points the League in is one of appreciation of unique players for the intangibles they bring to the league. I don't think the League Veto is a mark against either owner involved in the trade, or even a decision against the relative balance of the trade as compared to others. No. I think the League Veto declares that unique players, those that are integral to the greater glory of the history of baseball, should be treated with a bit more respect than your everyday run-of-the-mill star player. That big trades like Ruth-Cobb increase the prestige of the League, and hence owner enjoyment, while trades like Gehrig-for-Bunch-O'-Guys is somehow perceived as detracting from the shine on the League by dulling the value of one of its brightest stars.
Posted by dmbatl at 3:44 PM EST
Updated: Saturday, 31 December 2005 4:43 PM EST