"I'm superstitious.
Every night after I got a hit I ate Tex-Mex food and drank tequila.
I had to stop hitting or die."
-Tim Flannery-
---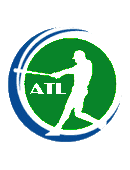 ATL 2005 Exhibition Season Final Statistics

Index

---
"My best game plan is to sit on the bench and call out specific instructions
like 'C'mon Boog,' 'Get ahold of one, Frank,' or 'Let's go, Brooks.'"
-Earl Weaver-
---