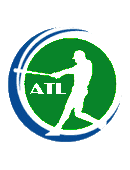 | | | |
| --- | --- | --- |
| | | |
| Sadaharu Oh | Tris Speaker | Josh Gibson |
The Official DMB ATL World Wide Web Home Page

The Dimaond Mind Baseball All Time League (DMB ATL) was founded in December, 2004 and had 16 original league members. They were (in alphabetical order): Mike Bush, Scott Carter, Drew Dale, John Dean, Rick Dean, Mark Dewdney, Scott Douglas, Richard Kruk, Chad Logan, Edward Mortimer, John Mortimer, Patrick O'Brien, Bill Sager, Larry Schilling, Craig Silvius and Tricia Walks. In January of 2005 we lost Mike Bush but gained Justin Petronzi and Lou Poulas. In February of 2005, Joe DiPerri joined us. Then in March of 2005 we were joined by Jon Brown, John Bruyninckx, Paul Dunn (for one game period), Steve Nathan, Matthew Rauseo, George Southerland and Greg Stillwagon. Then in April of 2005 we lost Patrick O'Brien . . . but we gained him back again in July! During October, 2005, we saw Chad, Justin, Greg and Patrick depart, while Timothy Laughrey & Michael Cabell joined us. In December 2005, Rick Dean left, and Jim Hekel, Andrew Ellis & Mike Gilbert joined. Then in January of 2006 Sam Murgie replaced Larry Schilling, while in March, 2006, Jim Hekel left, and Terry Buchanan joined the league.

The league consists of 24 total teams, all controlled by individual owners or the League Presidents..



---
What is the DMB ATL?
---
"Baseball is more than a game to me, it's a religion."
-Bill Klem-

---

The Diamond Mind Baseball All Time League (DMB ATL) is a league which celebrates the rich and exciting history of America's grand old sport, base ball. The league uses the Diamond Mind Baseball computer game program as a vehicle to simulate the statistical experience, and specifically the All Time Great Players Disk made available by the company. In addition to this, we have added a representative group of Negro League stars, Japanese League stars and 19th Century stars to our talent pool. These player representations, created by John and Ed Mortimer, allow some of the greatest ballplayers in the world to step on a ball field to overcome the racial and rules boundaries in place when they played, and now compete with their baseball peers on equal footing. This baseball league is about enjoying the legendary deeds of our base ball heroes all over again, while also pitting the greats from one era and league against the greats of another, creating match-ups previously impossible thanks to the real boundaries of time and the imaginary boundaries of mankind. Every DMB ATL game is a delightful journey through a mystical, fantastic world where the powers of the imagination team up with the technology of a computer to transport the participants into a unique and previously impossible time and place.



---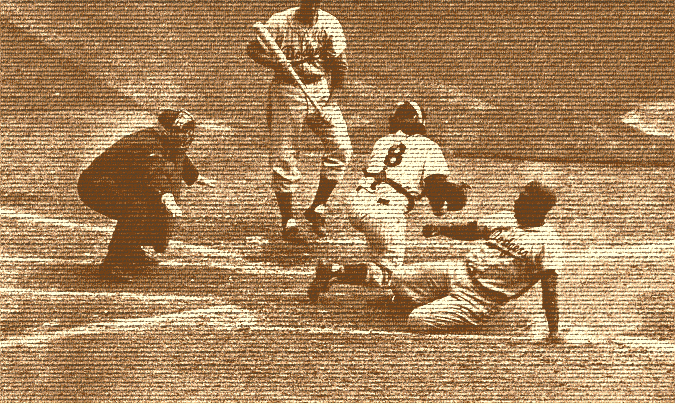 Number 42, safe at home
---

To explore the world of the DMB ATL simply follow this link to The DMB ATL Central Office. There you will find all the DMB ATL links from the entire DMB ATL Net in one easy-to-navigate place. We now also have an All Time League Blog where we all can post league chatter!




---
All references to persons or entities within the All Time League website, dead and living, are fictitious and used for the sole enjoyment of the league's members. Please note that team names and logos are the sole property of their respective owners. The All Time League is completely non-profit, in fact it is simply a hobby with no capitalist intentions at all. It is only about baseball and baseball cranks.

---

---
This site was designed to be viewed by any HTML v4.0 compliant browser at 800x600x64K resolution on a 15-inch monitor, with the default fonts of Courier 8 pt. (monospaced) and Times Roman 10 pt. (proportional). Other screen resolutions may be used but may not present the site design in optimal form. Note that it is very important to check your browser's monospaced font selection if the statistic charts do not fit on one screen-width. Different browsers render HTML code differently, however, please know that you are in complete control over the size that the fonts appear on your screen. You can change your browser's font settings in order to get the optimal display for your browser, resolution and screen size. The proportional font selection is not vital, and fonts other than Times Roman may be used as desired. However, be aware that the site was constructed using Times Roman. The code for these pages was written to HTML v4.0 Transitional specs. However, browsers that are HTML v3.2-compliant will have no problems, and those that are HTML v2.0-compliant will have very few problems viewing these pages. As always, Microsoft browsers and browsers that follow the proprietary MS-HTML might have problems. We have tried to make sure there are as few problems as possible for Microsoft users, but the reality is that Microsoft products are the ones that are not in compliance with accepted industry standards. If you have problems viewing this site, try one of the free non-Microsoft browsers. In fact, there might be problems with Microsooft browsers viewing our graphics because we make liberal use of the industry standard Portable Network Graphic (PNG) format. This format was designed to be a true-color, lossless compression format (hence better than JPG or GIF), but Microsoft has decided that since they cannot own it they will not support it. If you have problems with our graphics, the issue is with Microsoft products. This site was designed to be viewed by any browser that conforms to official W3C HTML specifications. If you do have a problem, please let us know.
Click here to send e-mail to the DMB ATL League Office with questions or comments about the DMBATL.
---
The authors are members of


---
---
Copyright 2005 DMBATL © All Rights Reserved
Copyright 2005 John Mortimer © All Rights Reserved
Copyright 2005 Edward Mortimer © All Rights Reserved


DG Whiz Picture Shows
"The DG Whiz portfolio offers original logos, web page layouts, multimedia compilations, presentations and digital designs for screen or paper."